Timme leads Gonzaga to 115-83 win over Santa Clara with 32 points
January 18, 2022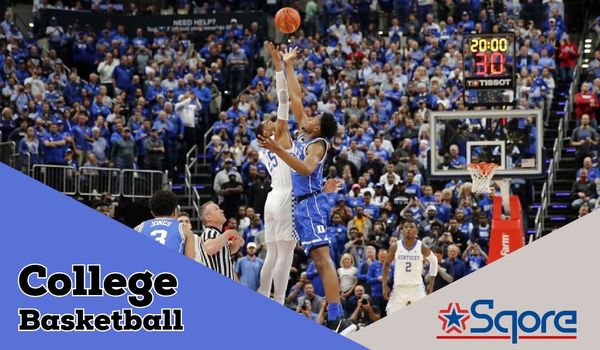 Gonzaga Bulldogs stomps over Santa Clara Broncos on Sunday with a final score of 115-83 for the Bulldogs. Despite the lack of energy in the building because there was only 25 percent of crowd capacity, the game was still fun and going at full throttle.
The Santa Clara Broncos were able to play with full strength against the Bulldogs, with PJ Pipes and Josip Vrankic both returned to the court.
The size of the trio of players, Drew Timme, Chet Holmgren, and Anton Watson, that Gonzaga had made it difficult for Vrankic to handle. The senior forward had a quiet night, finishing with 6 points and one rebound.
Gonzaga's outstanding offense
Drew Timme had a great game against the Broncos, finishing with a game-high 32 points. Over his last three games, he has shot over 75 percent from the field and is one of the most efficient finishers in the country. Timme, who is considered to be an All-American candidate, was 14-for-18 from the field and had eight rebounds.
"It's amazing how easy he scores it," Gonzaga coach Mark Few praised Timme in an interview. "He had a lot of traffic in there today. He's unbelievable. He's been an elite scorer in college basketball for the last two years. And guys are doing a good job finding him."
He then got subbed out of the game at 8:48, and freshman Chet Holmgren took the baton. The seven-foot freshman was expected to be a top pick in the NBA draft. He had a great game with 11 points and 12 rebounds.
Timme seemed okay to be subbed out early and happy to see his teammates finish strong. 
"My favorite thing is taking care of business and … watching all my other bros get some buckets and stuff," the six-foot-ten forward said. "That's the best for me."
For the backcourt, Andrew Nembhard and Rasir Bolton were instrumental in the team's success, dishing out 26 assists and contributing to 31 points. These two have been instrumental in the team's success this season, and they need to be more recognized nationally.
Gonzaga's offense has been dominant in the first three games of the WCC season. They have averaged 114 points in those games, and they're the first team in the last 25 years to score 60 points in the first half of three straight games.
Gonzaga's improved defense
While the offense has been clicking, Few has been waiting for his team to play complete defense. During the last few games, the team has had issues with rotations and communication, and the game against Santa Clara was a big test for them against a top-ranked team.
The Santa Clara offense struggled to find open space throughout the first half, as the Zags' guards took away any and all of their possessions. If forced to switch, Timme and Holmgren held their own on the perimeter.
The strategy worked, as the team held Santa Clara to 41% shooting and forced them to take tough shots from outside.
Gonzaga takes first place in AP Top 25
The reigning national runner-up moved to the top spot in the latest Associated Press men's basketball poll. Auburn was second, while Baylor fell to fifth after losing to Texas Tech and Oklahoma State.
The difference between the top two teams was 11 points, Auburn 36 and Gonzaga 25. But Gonzaga had a total of 1,486 points to Auburn's 1,482.
March Madness Betting Odds
March Madness is just a couple of months away and the odds are out. Betting on college basketball is available on all major sportsbooks in the US.  
| | |
| --- | --- |
| Team  | Odds |
| Gonzaga | +650 |
| Baylor | +900 |
| Duke | +1000 |
| Auburn | +1200 |
| Purdue | +1200 |
| Kansas | +1400 |
| Kentucky | +1800 |
| Arizona | +1800 |
| Villanova | +2000 |
| Houston | +2200 |
| UCLA | +2200 |
| LSU | +2200 |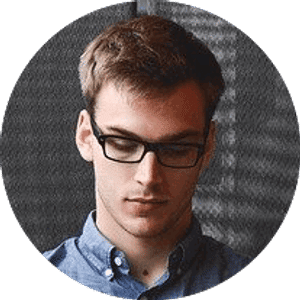 Jake Williams
Jake Williams is a sports gambling expert. He's been writing in the sports betting and DFS industry for over a decade. He specializes in MLB and NBA, along with College Basketball and College Football.