Tennis Sports Betting Promos and Sportsbook Bonuses
August 25, 2022

Tennis season brings thousands of fixtures annually for sports bettors. There are several popular markets when it comes to the result of each match, such as the match results, handicaps, and match score.
A lot of exciting tennis tournaments will be held throughout the world. The closest upcoming tournament will be the U.S. Open, the fourth and final grand slam of the year, which will take place at Flushing Meadows on Monday, August 29, 2022. After that, tennis fans will flock to the Barnes Tennis Center to see the San Diego Open
However, before you start betting on your favorite tennis players in 2022, check out the following current promotions from the best sportsbooks:
Upcoming Match to Bet on in Tennis
There is one last tennis tournament under the ATP Tour that will happen this August:
The Winston-Salem Open will be held on August 21-28 at the Wake Forest Tennis Complex in Winston-Salem, NC.
DraftKings Sportsbook - 20% up to $1,000
DraftKings Sportsbook is currently one of the best betting brands in the United States. its welcome bonus available to new customers consists of a 20% first deposit match. The maximum value of this offer for any new player is $1,000, which must be used in the sportsbook. To take advantage of this offer, new users must sign up using the DraftKings Sportsbook link below and make a deposit of at least $5.
| | |
| --- | --- |
| Promo Offer: | 20% up to $1,000 |
| Promo Code: | None Needed – Use Link |
| Eligible States: | AZ, CO, CT, IA, IL, IN, LA, MI, NJ, NY, PA, TN, VA, WY, WV, KS |
DraftKings Sportsbook - $100K Freebets Sweepstakes
DraftKings will be one first sports betting operators to go live in the state of Kansas. However, new users do not have to wait until the launch to partake in its promos as DraftKings Kansas is currently running a promotion that provides new users with a $100 free bet sign-up bonus and entry into a $100,000 Free Bet Sweepstakes!
To take advantage of this promotion, first, download DraftKings Kansas from the Apple App Store or the Google Play Store for Android. Users who open a DraftKings account before the DraftKings Kansas launch will receive $100 in free bets (four $25 free bets) and will be automatically entered to win the $100,000 Free Bet Sweepstakes.
| | |
| --- | --- |
| Promo Offer: | DraftKings  $100K Freebets Sweepstakes |
| Promo Code: | None Needed - Use Link |
| Eligible States: | Kansas ONLY |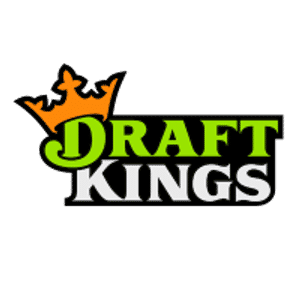 $1000 bonus
Caesars Sportsbook - Up To $1,250 On Caesars + 1,000 Tier Credits + 1,000 Reward Credits®
Caesars Sportsbook is offering a special promo for new users. You simply need to register and place a minimum bet of $10 or more to be eligible for this promo. 
You will get three offers in this one promo: "First Bet Is On Caesars Up To $1,250" which will give you a refund for your first bet up to $1,250, 1,000 Caesars Rewards Tier Credits, and 1,000 Caesars Rewards Reward Credits®.
| | |
| --- | --- |
| Promo Offer:  | Up To $1,250 On Caesars + 1,000 Tier Credits + 1,000 Reward Credits® |
| Promo Code:  | SQOREFULL |
| Eligible States:  | AZ, CO, IA, IL, IN, LA, NJ, NY, MI, TN, VA, WV |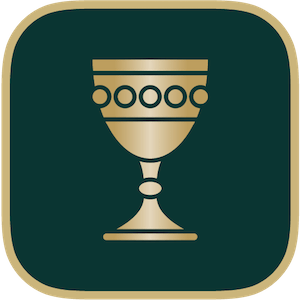 $1250 bonus
FanDuel Sportsbook - Bet $5 Get $150
FanDuel Sportsbook is offering an exciting promo. You only need to register a new Fanduel Sportsbook account and make your first deposit to get this promo. Then, you just have to place your real-money wager on any live sports market during the promotional period (August 22 to September 12). 
Regardless of the result of your bet, you will receive $150 in free bets within 72 hours.
| | |
| --- | --- |
| Promo Offer | Bet $5 Get $150 |
| Promo Code | None Needed - Use Link |
| Eligible States | AZ, CT, DC, IA, IL, LA, NJ, MI, MS, PA, TN, WV, WY |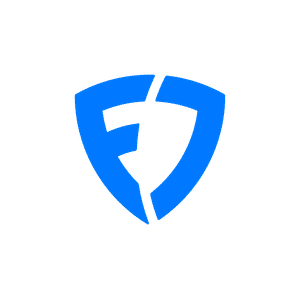 Odds Boost free
BetMGM Sportsbook - $1,000 Risk-Free Bet
Those who have gambled in MGM property in Las Vegas should be familiar with BetMGM Sportsbook as they have the biggest players in online gambling in the United States. BetMGM offers plenty of bonuses and promotions for new users. 
It is owned by MGM, which has casino properties across the United States. In Las Vegas alone, they have those in the Bellagio, Mandalay Bay, MGM Grand, Aria, and many others.
Currently, they are offering a $1,000 risk-free bet by simply signing up, making a deposit of a minimum $100, and placing a wager. It means that once your first deposit total reaches $1,000 you will have $1,000 as a bonus.
| | |
| --- | --- |
| Promo Offer: | $1,000 Risk-Free Bet |
| Promo Code: | SQORE1000 |
| Eligible States: | AZ, CO, DC, IA, IL, IN, LA, NJ, MI, MS, TN, VA, WV, WY |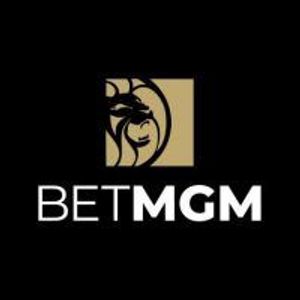 $1000 bonus
Fubo Sportsbook - Risk-free Bet $1,000 - Free 1 Month of FuboTV Unlimited
Though Fubo Sportsbook is still considered a newcomer to the industry, the company tries to entice sports fans with great bonuses in order to differentiate itself from the competition.
For tennis fans, you may want to try the Fubo Risk-free Bet $1,000 - Free 1 Month of FuboTV Unlimited promotion. It is for new customers who open a new account using the promo code below and make a minimum deposit of $20.
After placing your first wager at Fubo Online Sportsbook with minimum odds of -200, you will receive a promo code for a free month of FuboTV Starter Plan Sports Plus with NFL RedZone addon.
| | |
| --- | --- |
| Promo Offer: | Risk-free Bet $1,000 - Free 1 Month of FuboTV Unlimited  |
| Promo Code: | SQORE1000 |
| Eligible States: | AZ, IA |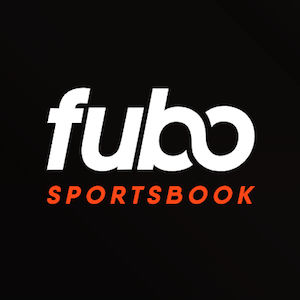 $1000 bonus
SI Sportsbook - Bet $10 Get $50
As a well-known sports magazine that has had a lot of fans since 1954, SI is now becoming an online sports betting site while still remaining one of the top sports magazines. 
SI Sportsbook offers its new customers many tremendous welcome sign-up bonuses, like its bet $10 and Get $50. Click the link below, create your account, and make your first deposit to wager $10, and you will be credited with your $50 bonus.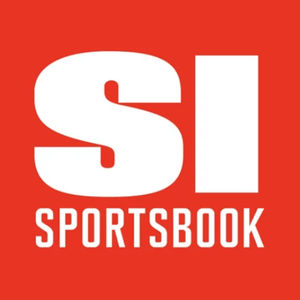 $100 bonus
BetRivers Sportsboook - 100% up to $250
BetRivers Sportsbook was launched in 2018 and operated by Rush Street Gaming Interactive, one of the top brands in the gambling industry. It has a wide range of sports betting markets and options including tennis, all served in an easy-to-navigate betting platform. 
They have great promotions and bonuses especially for new sign-ups with their 100% deposit bonus up to $250. Simply put the promo code below when you sign up and deposit a minimum of $10. If you deposit up to $250, you will get $250 as deposit bonus in your account.
| | |
| --- | --- |
| Promo Offer: | 100% up to $250 |
| Promo Code: | 250MATCH |
| Eligible States: | AZ, CO, IA, IL, IN, LA, NY, MI, PA, TN, VA, WV, WY |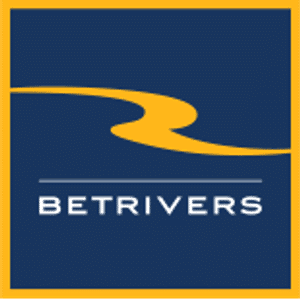 $500 bonus
PointsBet Sportsbook - $2,000 Risk-Free Bet
PointsBet Sportsbook is a high-end sportsbook that offers a good experience overall with their site and platforms. Choosing PointsBet as your betting platform has an extra edge as it is currently not as popular as its competitors. It means more bonuses for bettors.
Now, PointsBet has good promotional offers and bonuses for their new users, like the $2,000 risk-free bet. With a $5 minimum deposit, you can get two free bets worth $1,000 each.
| | |
| --- | --- |
| Promo Offer: | $2,000 Risk-Free Bet |
| Promo Code: | SQORE2000 |
| Eligible States: | IA, IL, IN, NJ, NY, PA, VA, WV |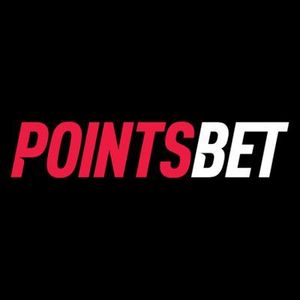 $2000 bonus
2022 Tennis Events Overview
The Grand Slam tournaments are the four most important annual professional tennis tournaments in the world. They include the Australian Open, French Open, Wimbledon, and US Open. 
They have the most ranking points, cash prizes, media, and public attention. Their men's matches is the longest with the best of five sets, while only the best of three for the women. This year's Australian Open ended on January 29 - 30, 2022, at Melbourne Park in Melbourne, Australia. Meanwhile, The Roland Garros French Open concluded on June 5, at Stade Roland Garros in Paris, France.
The Wimbledon Championship concluded on July 10, 2022. The US Open will be held at the USTA Billie Jean King National Tennis Center in Flushing Meadows, New York, from August 29 to September 11.
The competitions are overseen by the International Tennis Federation (ITF) rather than the men's and women's tour organizing organizations, the Association of Tennis Professionals (ATP) and Women's Tennis Association (WTA), but both the ATP and WTA award placings based on players' achievements in the tournaments.
The 2022 ATP Tour is the global elite men's professional tennis circuit for the 2022 tennis season. The ATP Tour consists of the ATP Finals, ATP Tour Masters 1000, ATP Tour 500, ATP Tour 250, ATP Cup, and ATP rankings. The ATP Masters 1000 tournaments (previously known as the ATP Masters Series) are an annual series of nine tennis tournaments featuring the ATP Tour's top-ranked players. The ATP Masters and ATP Finals are the most coveted trophies in men's tennis after the four majors.
The 2022 WTA Tour (branded as the 2022 Hologic WTA Tour for sponsorship reasons) is the Women's Tennis Association (WTA global )'s elite women's professional tennis circuit for the 2022 tennis season. The 2022 WTA Tour includes WTA 1000 tournaments, the WTA 500 tournaments, the WTA 250 tournaments, the Billie Jean King Cup (organized by the ITF), and the year-end championships comprise the 2022 WTA Tour calendar (the WTA Finals and the WTA Elite Trophy).
How to pick the best online sportsbook for Tennis betting?
✅ Simple and secure banking transfers with no fees.
✅ Large bonuses and regular promotional offers.
✅ Wide range of sports and events to wager on.
✅ Competitive odds for bigger profits.
How to sign up on a betting site?
Creating a new account on any sportsbook is pretty similar and standard to one another. What you will need to sign up on a betting side is your full name, e-mail, username, a strong password for the account, phone number, date of birth, the last four digits of your social security number, and answering some security questions.
Once the account is registered, you sometimes have to make your first deposit. Most sportsbooks accept all forms of payment like credit cards, debit cards, and e-wallets. 
There are a total of 7 options you can choose when you want to bet on Tennis games. Though the four main betting markets are money line, the game spread, set spread, and over/under. Additional wagering types in tennis include futures, live betting, and props.
✅ Money line
The simplest one to bet as you'll only wager on whom you think will win without having to consider the total goals or margin of victory.
✅ Game spread
Usually refers to wagering on how someone will win by a number of games. You will bet whether there will be more or fewer games than what the line suggests.
✅ Set spread
Similar to game spread, the only difference is that you are betting on sets instead of games. It involves who will win the most sets in a match.
✅ Over/under 
This is a bet on the total number of games played in a match. It involves picking whether a game will have more or less than a specific number of sets.
✅ Futures
Like in other sports, futures usually bet on an event that will be decided in the future. An example of it is betting on the number of wins a team will record over the season or betting on which team will win the season.
✅ Live betting
It's betting as the game is playing. You can bet on who will win the next upcoming game, though it is more recommended for the most experienced bettors.
✅ Props
In this, you can bet on other out of the things listed above. Such as, betting the exact score someone will get in a match or whether or not there will be a tiebreak. 
Who owns the sportsbooks?
Each sportsbook listed above is owned by different corporations, you can check their official website to know more about each sportsbook. 
How old should I be to sign up for a sportsbook?
You must be at least 21 years old to sign up. 
How many times can I claim the promotion?
You can only claim the promotion once.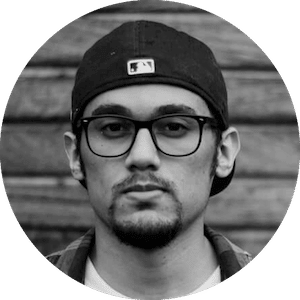 Gus Anderson
Gus Anderson is a gambling wizard. As a kid he dreamt about becoming a Tennis, Hockey and Golf professional but ended up as a gambling professional with focus on both sports & casino.