Suspended Minnesota State goalie Dryden McKay joins Toronto Maple Leafs
April 26, 2022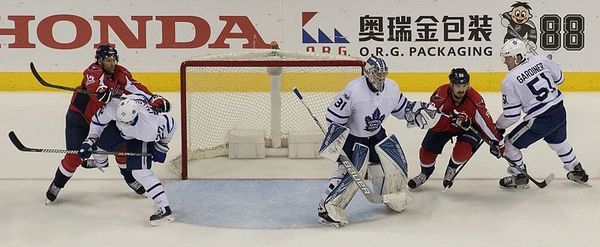 The Toronto Maple Leafs have signed Minnesota State University's Dryden McKay, a Hobey Baker Award winner as the nation's top collegiate player. He is currently suspended for six months after being found guilty of violating an anti-doping rule.
After failing to be selected in the NHL draft, McKay became a free agent. He played his last game for the university on April 9. He told ESPN that he wasn't pursued by the league during the NCAA tournament because of his height.
In a statement, McKay thanked the university's fans for their support during his time at Minnesota State. However, he noted that he would like to pursue other opportunities despite his extra eligibility.
"Thank you to everyone in Mankato for an incredible four years. Memories and relationships that will last a lifetime. I will always be proud to be a Maverick. Excited for the next chapter," McKay tweeted.
Joining Toronto after suspension
The signing of McKay came a week after he received a six-month suspension from the competition for violating an anti-doping rule. He will be allowed to join the Marlies on August 25.
According to McKay, he was informed about his suspension on February 1. He said his urine sample was sent for testing in January and returned a positive result for a banned substance called Ostarine.
That the substance, a muscle growth drug, is not approved by the US Food and Drug Administration. It's also a banned substance by various anti-doping organizations, including the USADA, the International Ice Hockey Federation Anti-Doping Regulations, and the US Olympic & Paralympic Committee National Anti-Doping Policy.
Contaminated vitamins
The amount of Ostarine in McKay's sample was trillionths of a gram, which he claimed to provide little to no direct performance benefit. He initially thought that the substance came from one of his supplements. McKay said he took a vitamin D3 immune booster for 10 days while the COVID-19 omicron variant cases surged.
McKay found the exact source of the contamination, which allowed an arbitrator to lift his suspension on February 3. The NCAA then ruled that McKay was still eligible to play his senior season with the university.
Despite his positive test, McKay was still eligible for the Hobey Baker Award. He accepted his suspension from the USADA after consulting with Paul Greene, his attorney.
According to Greene, an arbitrator usually gives a range of up to eight months for non-intentional ingestion. Given McKay's case circumstances, the six-month suspension was agreed upon.
"They offered him six months, which is in line with a lot of cases I've been involved with," said Greene. "He had a decision if he wanted to accept the six months or go forward to a hearing. We just decided it made the most sense to accept the six-month ban. Let the process start now that his season was over."
The investigation by the USADA centered on a supplement that McKay had been using before his sample was sent. The product did not have Ostarine on its ingredients list. The product McKay was using was a plant-based antioxidant known as Quercetin. It can be used as an immune booster and recovery tool for COVID-19.
McKay said he made a mistake when he took the supplement. He said he would never have expected that it would result in an Ostarine-positive test result.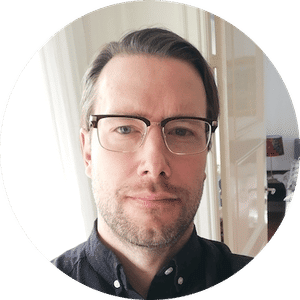 Martin Evergreen
Martin Evergreen is a sports betting professional who provides initiated betting picks and predictions. His main focus is on NHL picks, sportsbook promotions, and casino stories.