Star talent Chris Johnson commits to Kansas Jayhawks
August 3, 2022
Former Fort Bend Elkins Knights combo guard Chris Johnson committed to the Kansas Jayhawks on Tuesday evening. He chose the Jayhawks over the Arkansas Razorback, Alabama Crimson Tide, and Ole Miss Rebels two weeks after celebrating his 18th birthday.
Last season, Johnson was named to All-Greater Houston's first team after posting an average of 19.5 points, seven rebounds, 41 percent shooting, and five assists for the Knights.
247Sports director of scouting Adam Finkelstein described Johnson as a player with a huge potential to be a big name in the future.
"Johnson is a big guard with size and strength alike," he said. "He changes speeds, protects the ball at a high level going through the lane, and can score the ball in numerous ways inside the arc.
"He needs to keep progressing as a three-point threat with both inconsistent mechanics and a bit of a hard ball."
Committing to Kansas
Johnson said Kansas was the right destination for him to develop his talents due to the team's culture and how they treat young players like him.
"What I really loved about Kansas is that they really let their guards hoop," he said. "They like guards who can guard 1–4, and that's me all day. They want me to go out there and be myself. They see me as a combo guard, but in their system, it's really position-less. That's one of the best parts about it."
Johnson said he was ready to prove his worth in his new home.
"Now that I'm on board, I'm gonna try and do my duty and get people over there with me," Johnson said. "I think I'm gonna come after Wesley Yates, my fellow Texas native.
"I've been playing with him ever since elementary school. That's my guy. Actually, during my visit I made the whole Kansas staff watch his game on TV, so I really want to play with him."
Johnson ranks sixth among the best shooting guards in the country, according to ESPN. Reacting to Johnson's journey in high school, ESPN national recruiting director Paul Biancardi said Johnson was an ideal team player.
"Known as a scoring guard, Johnson has the ability as a ball guard to make plays by probing into the defense," Biancardi said. "He can see and hit a cutter or an open teammate. Defensively, there are moments of competitiveness -- but there needs to be more of an emphasis on that end to become a complete version of himself."
ESPN said Johnson averaged 15.7 points, 3.3 rebounds, and 2.9 assists in the spring with JL3 Elite on the Nike EYBL circuit. He led the Houston Defenders to the Under Armour Association title last summer.
"Johnson is a hard-playing perimeter prospect with explosiveness," Biancardi said. "He scores in a variety of ways inside the arc. I'm really impressed with his body balance and control once he gets into his jumper or at the rim.
"On his drive and finish game, he displays both straight-line and change-of-direction attacks. He is capable from beyond the arc, but it needs consistency and some shot-selection adjustment."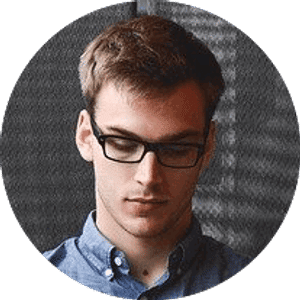 Jake Williams
Jake Williams is a sports gambling expert. He's been writing in the sports betting and DFS industry for over a decade. He specializes in MLB and NBA, along with College Basketball and College Football.