Colorado Avalanche select Chris Romaine, Ivan Zhigalov in 2022 NHL draft
July 9, 2022
After winning the 2022 Stanley Cup final against the Tampa Bay Lightning, Colorado Avalanche entered the NHL draft with two picks. As the 2022 NHL reigning champions, Avalanche try to make some additions to their roster with their remaining picks at the sixth and seven rounds, sources say.
Under coach Jared Bednar, Colorado selected Chris Romaine at No. 193 and Ivan Zhigalov on Friday. The choices came shortly after the Avalanche traded two 2022 and 2023 picks to acquire Rangers goaltender Alexandar Georgiev.
According to sources, with the signing of two goaltenders, Zhigalov and Georgiev, the team will not re-sign Darcy Kuemper for next season.
Romaine stats
Romaine started his hockey journey in 2013, playing six games with the Boston Jr. Bruins of the Brick Invitational League. There, he played six games, scored one goal, and assisted two. Next, he performed for South Shore Kings of the Quebec International Pee-Wee League from 2016-2017 before playing in the Hockey Essentials-U15 league from 2018-2019.
The next year, Romaine played 20 games at Milton Academy, Massachusetts, in 2019-2020, and had seven assists. For his final season in Milton, he tallied 22 points after playing for 18 games there. He also played for the U-16 AAA league team, Cod Cape Cod Whalers, and recorded two goals with 16 assists after playing 34 games.
Romaine's previous coach, Dave Franzosa, praised his performance and stated that he was a valuable member of the team. "Christopher has evolved into an elite defenseman who highly impacts the game in all situations," he said.
"His skating, shot, passing ability, physical strength, and hockey IQ are all off the charts. … I think he has an enormously high ceiling in this sport and I look forward to watching him play for years to come."
Zhigalov addition
Another Avalanche roster addition, Zhigalov, is a former player for Sherbrooke Phoenix which played in Quebec Major Junior Hockey League. Zhigalov recorded 42 appearances, registering a 2.84 goal against average and a .892 save percentage as a goaltender for the team.
In total, the 19-year-old Belarusian player has recorded 26 wins, nine losses, and three overtimes.
Central Scouting goalie evaluator Al Jensen told NHL.com that Zhigalov, who is 6-foot-3 and 164 pounds, is a decent NHL prospect with a strong physical presence. He also stated that a right-handed goaltender can play for an NHL franchise.
"He's just got that presence about him and he carries himself well," Jensen said.
"There's so much to work with for an NHL team and this guy has a really good chance to play in the NHL someday; I really believe that. He's got the size, the quickness and just looks like an NHL goalie in there."
Starting from playing hockey with Dynamo Moskva for seven seasons in the Russia U16 league, Zhigalov will play as backup goalie under Avalanche's Pavel Fancouz and Georgiev. Meanwhile, Romaine will try to thrive for his spot with Avalanche's current rosters, such as Mikko Rantanen, Nathan MacKinnon, and Nazem Kadri.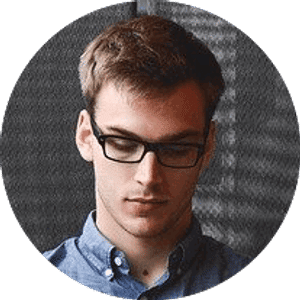 Jake Williams
Jake Williams is a sports gambling expert. He's been writing in the sports betting and DFS industry for over a decade. He specializes in MLB and NBA, along with College Basketball and College Football.