Ex-Michigan Wolverines trio help Avalanche beat Lightning, claim 2022 Stanley Cup
June 27, 2022
The Colorado Avalanche have been named as this year's title holder of the Stanley Cup after defeating the Tampa Bay Lightning 2-1 in Game 6. Behind the Avs' success this season, there are three former Michigan Wolverines players that contributed to bringing the trophy back home to Colorado, and those players are left-winger Andrew Cogliano, centerman J. T. Compher, and defenseman Jack Johnson.
The trio has cemented their names in both the history book and Michigan's records as the first Wolverines players to have held the Stanley Cup since Kevin Porter did in 2017 and Carl Hagelin in the previous year.
Former Wolverines trio help Avalanche shine in NHL
Each player on the trio has been through various ups and downs in Colorado despite the age differences, Compher being the youngest at 27-year-old, while both Cogliano and Johnson are both 35-year-old. The win for them this season is well-deserved, but perhaps the occasion suited very well for Johnson.
The 35-year Johnson has been playing in the NHL since he debuted with the Los Angeles Kings in 2007. He went to play for various different teams until he was signed by the Avs in October 2021 to a one-year contract worth $750,000. However, it was not a smooth journey before calling the Avalanche his home.
The veteran player who has accumulated 16 seasons in the NHL and has played 74 games with Colorado was filed for bankruptcy in 2017, having a debt of nearly $15 million, as per 247Sports' Michigan Insider Zach Shaw. Allegedly, his parents were monetizing his savings, which eventually led to his unfortunate financial condition.
Johnson got his footing back and would sign with the Avalanche after a short stint with the New York Rangers that had him as an unrestricted free agent following his core muscle repair surgery in March last year.
"What did it take me, 18 years (to finish)? Most people are at least a doctor at that point," Johnson told ESPN. "As a little kid, I never really thought I'd be good enough to play in the NHL. I grew up dreaming of playing college hockey at Michigan, I wanted to graduate from there. It meant a lot to me. (To) graduate, (I'm) pretty proud of that."
Aside from Johnson, there is Compher who contributed greatly to the Avalanche's success this year. Being the youngest of the trio, Compher began his career in Colorado in the 2016-2017 season after a short-lived career in the AHL with the San Antonio Rampage.
The Northbrook-born made his career-high of 21 goals in addition to 41 points with the Avs this year and has returned after sustaining an upper-body injury in November last year. Compher is looking strong with the Avalanche, recording each game average of more than 10 minutes in 13 games.
Lastly, Cogliano is the last of the trio. The Canadian international debuted with the Edmonton Oilers back in 2007 and it would take him years to be with the Avalanche. The franchise pulled him out from unrestricted free agent in March this year after a short stint with the San Jose Sharks.
Since then, the Toronto native has appeared in 18 games, 16 of which were playoffs. Additionally, most of the points he made were in the playoffs, hitting double threes in goal and assists.
The trio is a part of the bigger picture that explains Colorado's success story this year. The Avalanche went on to take their third Stanley Cup since their last title in 2001.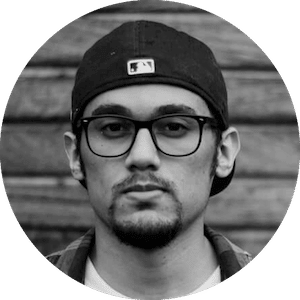 Gus Anderson
Gus Anderson is a gambling wizard. As a kid he dreamt about becoming a Tennis, Hockey and Golf professional but ended up as a gambling professional with focus on both sports & casino.