Shohei Ohtani struggles to 'stay motivated' amid Angels' losing streak
August 6, 2022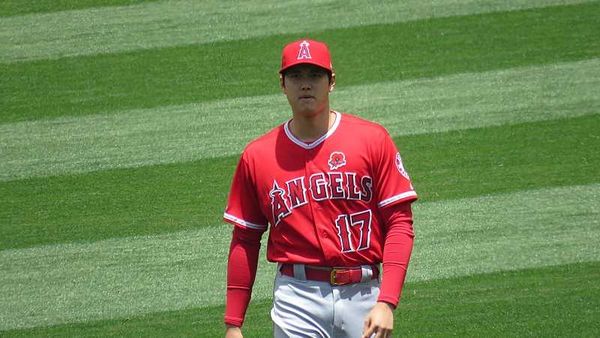 Los Angeles Angels' Shohei Ohtani said that staying motivated is "hard" as the chance of getting into the playoffs became slimmer.
In an interview, Ohtani said that the team's mentality had shifted, compared to the first half of the regular season.
"Things are different from when we were winning earlier in the season," Ohtani said. "That's why we became sellers. As a team, of course, you can't continue to play with the high morale that you had when you were aiming for the postseason.
"We're not in a place where it's good to just think that if you do what you can do in this one at-bat or one inning, or get a result against this one batter, and pile that up and just win the game."
Although the chance of making it to the playoffs was low, Ohtani said, "I'd like to do what I have to do the best I can."
Fans and analysts argued that Ohtani had been carrying the team multiple times this season.
The Angels completed a series against the Oakland Athletics where they were defeated 2-1. Due to this record, the team was 12 games out to be eligible for the American League's third wild card for the playoffs. They finished fourth in the AL West Division.
In the game against the Athletics, Ohtani managed to pitch 5 2/3 innings and make seven strikeouts. He only conceded two runs in the game.
Last month, Ohtani recorded 11 strikeouts and conceded two runs in six innings. It happened during a game against the Texas Rangers, in which the Angels were defeated.
Ohtani won the 2021 MVP title in the AL. This season, he even showed better stats than last year. For his pitching, he recorded a 2.83 ERA and 152 strikeouts in 105 innings. The ace also batted with an average of .258. Ohtani also accumulated 24 home runs and 64 RBI.
Ohtani's future with Angels
According to MLB analysts, there is a low chance that Ohtani will remain in Los Angeles throughout next year. After 2023, the 28-year-old will be eligible for free agency. Although the Angels will likely offer him a contract extension, Ohtani may not take it.
"In fourteen months, he's out the door," a rival executive said about Ohtani. "And once he's out the door, he's never coming back."
Before the trade deadline last Tuesday, reports mentioned the possibility of Ohtani's trade to another team. The New York Yankees and the San Diego Padres were reportedly interested in acquiring Ohtani.
However, New York Post said that the Angels' owner Arte Moreno "didn't even want to hear offers." Thus, the negotiations failed to proceed and Ohtani remained on the team. There is a possibility that they held onto Ohtani due to their other star, Mike Trout, who was on injury leave.
The Angels still traded three players away, Raisel Iglesias, Brandon Marsh, and Noah Syndergaard. Ohtani also made a comment about his former teammates.
"I'm cheering from the bottom of my heart for the players who left," he said. "I'd like them to be part of good teams, get results and do their best in the postseason."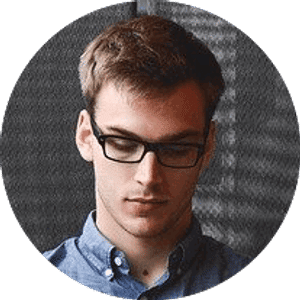 Jake Williams
Jake Williams is a sports gambling expert. He's been writing in the sports betting and DFS industry for over a decade. He specializes in MLB and NBA, along with College Basketball and College Football.