Shelton Sampson announces commitment to LSU football
August 7, 2022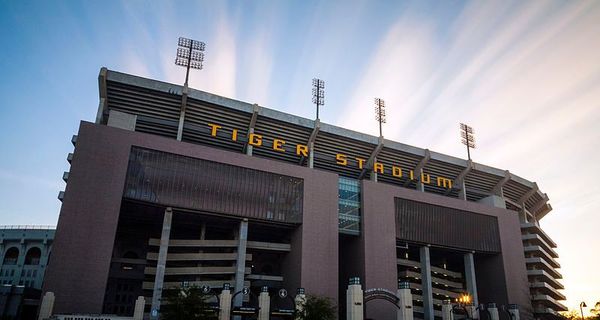 Shelton Sampson of Baton Rouge announced on Saturday at Catholic Baton Rouge High School that he has committed to LSU football, citing QB coach Joe Sloan, wide receivers coach Cortez Hankton, and recruiting specialist Jordan Arcement as his lead recruiters.
Due to this decision, Sampson is the highest-rated commitment in LSU's class as they have the No. 7 recruiting class in the country and the No. 3 category in the Southeastern Conference.
"The support at LSU is felt from the moment you walk in the building. From the strength and conditioning staff to the position coaches and directors of player development, I know I can be my best at LSU," Sampson added.
According to the 2023 ESPN 300 rankings, Sampson ranks No. 36 and also ranks the sixth-best receiver in the standing.
Coaches, fans as boost Sampson's decision
The No. 4 wide receiver and No. 33 overall athlete in the country said that his true affection for LSU's coach is one of the deciding factors in his decision to commit to LSU.
"I'm from Baton Rouge, so the question was, 'Why not?'" Sampson told reporters after his commitment. "Why not go to LSU? I love how genuine the coaching staff is and I feel like everything is going in the right direction."
His admiration of the coaching staff of LSU stems from how he sees a huge difference and thinks he is going to the right division.
Another reason that pulls Sampson to LSU is because of his fans.
The demand from his fans, including LSU players, for this movement, has been addressed in the form of a campaign called the #SheltonStays movement, which was formed in July.
"It was crazy. I was shocked when I first saw it. I didn't even have words. She definitely played a big part in me, showing how much they really wanted me," Sampson said.
The #SheltonStays recruitment strategy has undoubtedly attracted the attention of the media, as reporter Corey Rholdon of WBRZ News tweeted last month.
"In the new age of college recruiting, LSU is using social media hashtag to pursue one of the states top recruits," Rholdon said of the initiative.
Sampson is also recorded as the class' first five-star commit, joining 12 four-stars and five three-stars. Moreover, he's the class' fourth athlete from Louisiana.
"They already had a bunch of committed people texting me and telling me it was home. I mean, they definitely showed me love."
Later, when asked where he would go, Sampson replied that Florida State caused him the greatest hesitation before making his decision.
On another occasion, Sampson mentioned how he got the opportunity to chat with former LSU and current Kansas City Chiefs player, Clyde Edwards-Helaire.
"We both went Catholic, so he was telling me that there's nothing like Catholicism for LSU," Sampson remarked.
He posted a stunning record of 40 receptions for 932 yards and eight touchdowns for Catholic High throughout league matches last year, despite the fact that he is still a junior member of the club.
"My strengths as a receiver are my speed, being able to go up and get the ball on top of anybody," Sampson said. "I'll help LSU by being a deep threat and a guy who can win the one-on-one matchups."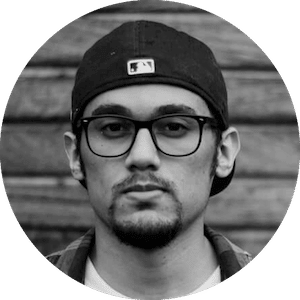 Gus Anderson
Gus Anderson is a gambling wizard. As a kid he dreamt about becoming a Tennis, Hockey and Golf professional but ended up as a gambling professional with focus on both sports & casino.