Shane Burgos vs Charles Jourdain Pick & Promo
July 14, 2022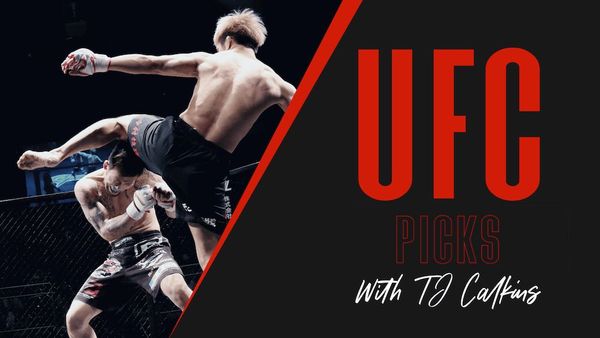 Shane Burgos is a -175 favorite against Charles Jourdain. Their featherweight fight takes place at UFC Long Island on Saturday July 16th, 2022. These fighters will make the walk around 230PM EST. 
Be sure to always check out all of our UFC picks and promos!
This featherweight bout is the favorite for fight of the night recognition. Both of these fighters throw in volume and we wil see non stop action. 
✅ Charles Jourdain has rattled off a pair of wins after starting his UFC tenure at just 2-3-1. The matchup with Shane Burgos is conspicuously the most difficult of his career and by a significant margin. The level of competition is an issue for Jourdain, as two of three fighters he has beaten have been cut from the UFC. Jourdain has decent size for featherweight, but length will actually be an issue for him in this fight. He will be giving up 2" of height and 6" of reach to Burgos. Jourdain has shown he deserves a spot in the UFC, but this step up in competition cannot be understated. He is not yet at the level of a fighter like Burgos, but he will get a full 15 minutes or as long as it lasts of striking to prove me wrong. 
✅ Shane Burgos is a completely proven fighter in the UFC at featherweight. He is 7-3 in the UFC and his only losses have been to high end fighters in the division. That list is Edson Barboza, Josh Emmett and Calvin Kattar. Each and every time he sees that step down in competition he has won, and usually in dominant fashion. Burgos is a wildly high volume striker that averages an insane 8 significant strikes landed per minute. He does eat plenty of shots as well, but he pushes a pace and always seems to come out on top on the volume side of things. That will be the case again against a striker that I believe he outclasses. Also, training with Josh Emmett will only sharpen him and ready for any and all power that might come his way. We also do not have to worry about grappling altering the fight, as any takedown attempt from either fighter would be extremely surprising. 
✅ This matchup is a classic case of one fighter notching wins and working his way up to a tougher fight against a fighter trying to make it back to the highest level of the division after losses. In this case I believe we see Burgos propel himself back into a spotlight fight while relegating Jourdain back to undercard matchups with promotional cut candidates. Take the Burgos value flat at -175 and cover all avenues of victory.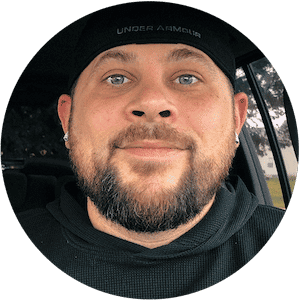 TJ Calkins
TJ Calkins was raised in a gambling loving household. He knew how to handicap horse races and follow line movements well before his tenth birthday. While sports betting remained a passion into adulthood, poker and Daily Fantasy Sports also became passions and remain as such today.