Like any other sport, UFC has its fair share of fans willing to place bets on their selected fighters. Most US sportsbooks offer a decent range of betting markets on most UFC fights. Temporarily brands like DraftKings sportsbook and Fanduel sportsbook offer huge betting promos on the top UFC event. 
To increase your chances of choosing the right bets, you must possess at least a foundational knowledge of the fighters and MMA. You also need to know how you can better analyze the odds.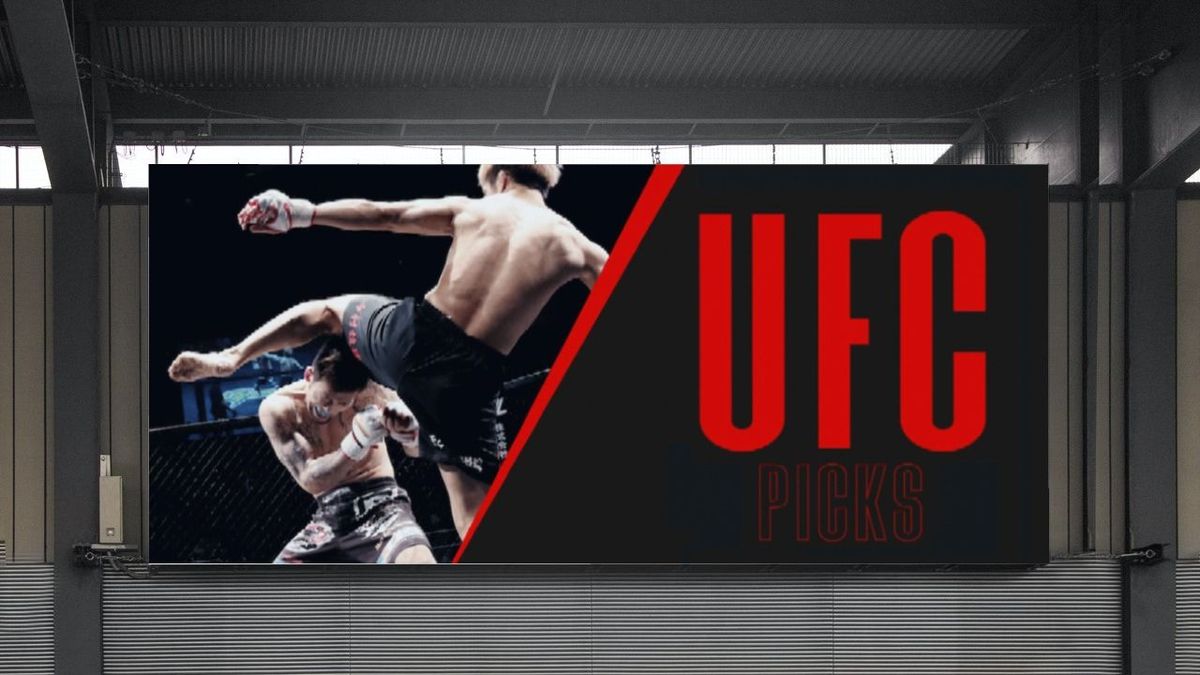 When betting on UFC we advise you to always claim the best available sportsbook promos. For some of the larger UFC cards, there will be a range of great sportsbook promos such as big odds boosts, free bet offers, and much more. Below are our recommended sportsbooks for UFC betting. To get the full overview of all current UFC promos we suggest you visit our UFC sports betting promo page. 
Gambling problem? Call 1-800-GAMBLER CO, DC, IL, IN, KY, LA, MD, MS, NJ, OH, PA, TN, VA, WV, WY
Call 877-8-HOPENY or text HOPENY (467369) (NY), Call 1-800-327-5050 (MA), 21+ to wager. Please Gamble Responsibly. Call 1-800-NEXT-STEP (AZ), 1-800-522-4700 (KS, NV), 1-800-BETS-OFF (IA), 1-800-270-7117 for confidential help (MI). 
UFC follows the typical way of presenting odds in sports betting. The favored fighter has a negative (-) sign on the odds board. As for the underdog, the corresponding odds value is presented as a positive (+) number.
The standard odds in UFC betting details are customarily based on $100 wagers. If you see a +110 or -110 odds, the sportsbook's cut is $10. This is typically referred to as the vig or juice. This ranges from $5 to $10 on average.
For example, you may encounter an odds card that shows the favored fighter with -165 odds and the underdog with +135. If you place your wager on the favored fighter, you need to place a $165 bet to get a chance to return $100. On the other hand, if you decide to go for the underdog, you only need to bet $100 to return $135.
Betting on underdogs is cheaper as this wager involves a higher risk of losing. However, you don't need $100 before you can bet. Most sportsbooks accept lesser amounts.
Before placing bets on a UFC match, bettors typically want to find out what everyone else's choices are. You can't go wrong with our regular selection of the top picks and predictions for upcoming UFC matches.
We consult experts to make our top betting picks and predictions. We also consolidate data from various reputable sources to develop our best picks and predictions for the upcoming fights.
As you can see, we provide a simplified format to keep you updated on what most bettors are wagering on. You can increase your success rate by referring to our data before placing your bets.
Search our picks and prediction page to find the match or matches you are looking for. Once there, you can look at our consolidated data to see the selections of most bettors. Refer to the percentage of people who are betting on each fighter. You can also look at the most strategic and possible betting line for each fighter.
For most bettors, these details are helpful to sense the main selection of the public and go with the flow. However, some adventurous ones wanted to know the bet with the best yield. These bettors might go for the underdog in each fight.
Our picks and prediction may not always guarantee a win, but they are the best choices based on a proven selection method.
Bettors can choose from various bets and picks when placing their wagers on the UFC. Knowing how each of these betting types works can help you increase your chances of success.
Moneyline – betting on the winning fighter
With Moneyline betting, you can choose the fighter you feel will win the match. If a favored fighter has an odds value of -150, you need to place a bet of $150 before your return is $100. If the underdog who will go against the fighter has an odds value of +120, the amount that you have to bet is $100 to return $120.
Victory bet or fight results
Another type of bet in the UFC is the victory bet. With this type, your focus is to bet on how a fighter will win the match regardless of who actually wins. You can choose from knockouts, submissions, and decisions.
Round betting
When you decide on going for the round betting route, your bet will be a choice between over and under the indicated number of rounds for the match. You can place your wager on the Under choice if you feel that a match will end after three rounds or less. On the other hand, if you perceive that the fight will last for three rounds or above, you will place your bet on the Over option.
UFC fights are not complicated, unlike team sports. With this in mind, those who will place their bets on these matches only need to choose between the winners, how the match will look, and how long the match will last.
However, you still need to formulate the right strategies to increase your odds of choosing the winning bets. Furthermore, it would be best to do some research on the fighters, their history, match statistics, fighting techniques, weaknesses, and other relevant data about them. To obtain these details, you need to talk to more experienced UFC bettors to get some advice. You can also visit the UFC website or read blogs. Other sources of information include social media channels, video-sharing sites, and similar media. These platforms can provide links to interviews with fighters, their previous matches, and their backgrounds.
A straightforward strategy is to focus on their fighting styles. Most skillful fighters are adaptable. However, you can zero in on their strengths and weaknesses by observing their fighting styles.
Some fighters are powerful strikers who intend to keep the fight off the mat. These fighters usually emerge victorious by sticking to kicks and punches.
On the other hand, grapplers will strive to bring the fight down to the mat as this fighting style involves gripping or seizing the opponent on the ground. The referee may declare the match over when a fighter concedes defeat. This type of concession is also referred to as a submission or a tap-out.
MMA overview
The UFC oversees MMA matches. These matches involve full-contact combat fights that use a wide array of fighting expertise and strategies. All these were derived from a combination of the actions from several combat sports that are allowed to be used in these matches.
The MMA rules let fighters use both striking and grappling styles. They can apply these techniques whether they are off the mat or on the ground.
MMA weight divisions
UFC produces various MMA sporting events globally. These events involve twelve weight divisions, eight divisions for men and four for women. The typical weight classes that UFC uses include the following: strawweight, flyweight, bantamweight, featherweight, lightweight, welterweight, middleweight, light heavyweight, and heavyweight. The events are all guided by the Unified Rules of Mixed Martial Arts.
For non-title fights, these matches have a one-pound weight tolerance limit. In the case of title fights, the fighters' weights should not go over the indicated weight for the corresponding weight division.
UFC fights have varying durations. The length depends on the weight of the title at stake, such as a championship title or the main event match. For all these matches, each round lasts a maximum of five minutes.
Fight durations
Championship matches and main event fights have a maximum of five rounds. For non-main event matches, these events typically last for no longer than three rounds. In between rounds, there is a one-minute resting time. If there is a tie or a draw, the match will hold a fourth "sudden victory" round. This round will determine the winning fighter.
The UFC also holds cage matches. These cage fights involve using an eight-sided enclosure that is officially referred to as "The Octagon."
Roster and ranking
The UFC roster includes fighters from around seventy-one countries. The top fighters have a corresponding pound-for-pound ranking. Men and women have separate rankings.