Seven rookies to watch in NFL preseason after Week 1
August 11, 2022
Week 1 of the NFL preseason has offered insights into the players that will make it to the first round of the depth chart. Players who show good performance in preseason games will land a place in each team's 85-men roster. Here are seven rookies to watch in Week 1 of the NFL preseason.
Seven rookies
Simi Fehoko
Wide receiver Simi Fehoko is in his second year with the Dallas Cowboys. Cowboys insider Michael Gehlken reported that Fehoko had "taken a developmental leap", managing to earn a touchdown during a practice session.
The Cowboys' receiving end recently lost Amari Cooper, James Washington, and Michael Gallup. Analysts have speculated that the Cowboys would bring in a free agent to cope with this, or Fehoko would go up in the depth chart. The upcoming preseason game against the Denver Broncos will decide Fehoko's fate.
Skyy Moore
The Kansas City Chiefs' Skyy Moore reportedly showed "impressive" route breaks and quick releases during the team's training camp. During the training camp, Moore had been involved in as a kick returner and a punt. The team even tested him as a running back at a session. The Chiefs will face the Chicago Bears this weekend. Moore will likely make a few snaps at the back and out wide.
Marcus Jones
The New England Patriots surprised fans by fielding cornerback Marcus Jones with the first-team defense for two consecutive days. At the beginning of the team's training camp, Jones could not fully participate due to an injury. However, he has been one of the Patriots' top receivers since his recovery.
The Patriots will soon face the New York Giants, who boast players like Saquon Barkley on their roster.
DeMarquis Gates
Bears linebacker DeMarquis Gates was drafted from the United States Football League (USFL). Gates previously spent time with the Minnesota Vikings and Cleveland Browns but never joined any NFL game.
Throughout his minor league career, Gates collected 9.5 sacks, 177 total tackles, and two interceptions. The game with the Chiefs will determine whether Gates makes it to the 85-men roster.
D'Anthony Bell
Browns undrafted free agent D'Anthony Bell has recorded 4.47 speed in his pro career. However, the Browns also have other solid safeties—Ronnie Harrison Jr and Grant Delpit. Bell must work his way to enter the first-round depth chart. According to reports, Bell strong point is his versatility. Although he is good as a safety, he can also take the tasks of a linebacker.
The Browns will go against the Jacksonville Jaguars this weekend.
Romeo Doubs
Green Bay Packers wide receiver Romeo Doubs is currently a strong contender in the depth chart alongside teammates Allen Lazard, Randall Cobb, and Sammy Watkins. Doubs used to play college football for the University of Nevada, Reno and was acquired during a fourth-round draft pick. He was dubbed as a quick "route chef". Doubs and his team will face off against the San Francisco 49ers on Friday evening.
Britain Covey
The Philadelphia Eagles introduced Britain Covey in this year's training camp. His performance as a receiver and a return specialist has impressed Eagles head coach Nick Siranni. The coach said that Covey had "a good camp".
This weekend, the Eagles will face off against the New York Jets. The game will decide Cove's position on the depth chart.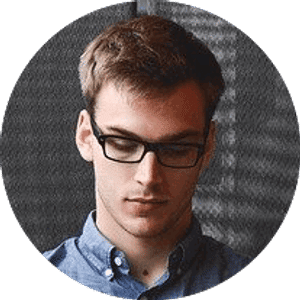 Jake Williams
Jake Williams is a sports gambling expert. He's been writing in the sports betting and DFS industry for over a decade. He specializes in MLB and NBA, along with College Basketball and College Football.