Robert Dillingham commits to Kentucky, joining Wildcats 2023 roster
June 25, 2022
Robert Dillingham has finally decided where he would join. The 17-years-old point guard picks the University of Kentucky and will play in their 2023 class Wildcats roster.
He will play under John Calipari for the Kentucky Wildcats. Dillingham committed to the Wildcats over Louisville, USC, and Auburn. For months, Dillingham's name has been associated with Kentucky, and the two teams reportedly showed an interest in him.
As per the 247Sports Composite, he is considered as the 7th overall prospect and No. 1 point guard in the 2023 class.
Dillingham was previously involved with NC State but became the main target for Kentucky in March. He had been interviewed by ESPN and said he would commit to Kentucky. Then, the signing for Dillingham, which was announced on the ESPN Twitter feed on Friday evening, marked it official.
Alongside another five-star guard Reed Sheppard, Kentucky Wildcats are now ranked No. 3 in the U.S. Meanwhile, the top two teams, Duke Blue Devils and North Carolina State Wolfpack are the front-runners at No.1 and No. 2 in team rankings for the 2023 season.
Dillingham performance stats
From the scouting reports on his 247Sports profile, Dillingham's physique is 6.2 ft with 165 pounds weight.
The 17-years-old is originally from Hickory, North Carolina, but moved to play at Donda Academy last season, which is a prep school in Simi Valley supported by Kanye West.
According to 247Sports' Jerry Meyer, the point guard is likely to be compared with Cleveland Cavaliers' Darius Garland.
"Loves to shoot a runner going left when can't get to the rim. Slick ball handler and crafty finisher. Has it on a string and can find teammates while penetrating," Meyer said.
He also went on to comment about Meyer's strength. "Lack of size and strength can be a detriment on the boards and defensively. Is an active and disruptive defender, nonetheless. Has tremendous upside as a dynamic playmaker who just needs to gain strength and mass as he develops."
Dillingham puts his work for Wildcats
Coach Cal was determined to get Dillingham to the Wildcats, although it was previously reported that the point guard had committed to NC State in December over Kentucky, Kansas, LSU, and Memphis. After months of attempts, the Wildcats finally got Dillingham to join them.
Dillingham told ESPN that he is eager to put in the effort to make things happen and that his visit to Kentucky was fantastic.
"If you put in the work at Kentucky and Coach Cal thinks you are good enough to make it, then it will happen for you," he said to ESPN.
"When I visited Kentucky, it was incredible. They explained everything. The basketball, academics, strength and conditioning, NIL," he added.
In 2021, Dillingham was the reigning MVP of the FIBA U16 Americas tournament in Xalapa, Mexico, after scoring 31 points in the championship game against Argentina.
He also shone while playing for Team CP3 in Nike-sponsored EYBL sessions. Through three sessions in 2022, Dillingham was on the top four list with an average of 19.9 PPG.
Dillingham is the 11th prospect ranked point guard among the top five of 247Sports' composite rankings to commit to Kentucky since John Calipari became the Cats' head coach in April 2009.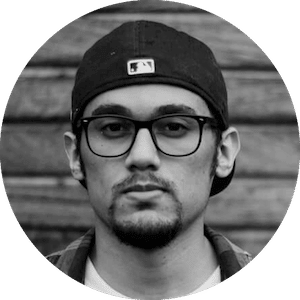 Gus Anderson
Gus Anderson is a gambling wizard. As a kid he dreamt about becoming a Tennis, Hockey and Golf professional but ended up as a gambling professional with focus on both sports & casino.