Ravens' Lamar Jackson to end contract negotiations
August 14, 2022
On Saturday, Baltimore Ravens quarterback Lamar Jackson announced that he would end his contract negotiation and determined the deadline for the Ravens' season-opening game. The 25-year-old player did not say any updates about his current negotiation with Ravens management.
Currently, Jackson is in a five-year contract duration with the Ravens and this year is the last of his fifth year with a player option, which will let him earn $23,02 million this season.
When asked about the deadline, Jackson said he decided to remain focused on the upcoming NFL season. He asserted that the negotiation will be completed by the season opener.
"We're coming up to it. It's coming up," Jackson said when asked about a hard deadline. "The season's coming up. We're going to be good for the season."
Ravens' coach John Harbaugh said that he was confident about Jackson signing his new contract extension before the NFL season arrives. Otherwise, he said that the contract talks between Ravens management and Jackson are a business piece and will not affect his play on the field.
"You can't really rush it. I don't think either side wants to rush anything; both sides want to be happy when it's all said and done, and probably both sides unhappy when it's all said and done, to some degree, right? That's kind of how it works," Harbaugh said.
"But he's doing a great job. He's practicing well; he's a great leader; on the sideline, he's right into the game. So, everything, thumbs up," he added.
According to ESPN, Jackson has reportedly skipped his offseason workout but participated in individual and team drills every day in training camp. It was said that Jackson bulked himself up to 230 pounds adding 10 pounds of muscle.
"I just wanted to look the part, look a little sturdy back there [and] look a little big," Jackson said. "I feel like it worked. I'm still fast. I'm still moving around like I did before. I just added a little more weight."
Jackson possible departure
Zach Gelb of CBS Sports said on August 10 said that there is a "dream scenario" of Jackson's departure from the Ravens, including to the Minnesota Vikings.
Gelb said that the considerations were the contract negotiation itself and the recent departure of Marquise Brown to the Arizona Cardinals, who is one of the players that comply with Jackson's ability as a quarterback.
With the Vikings, Jackson would have several supporting players, namely Adam Thielen, Dalvin Cook, and Justin Jefferson.
"Imagine the creativity if the Ravens can't get a deal done with Lamar Jackson, and Lamar Jackson doesn't want to get a deal done with the Baltimore Ravens," Gelb said.
"And you get to just simply see Lamar with Justin Jefferson and Dalvin Cook. That is a high-octane offense if I've ever seen one," he added.
"That is an offense that you would love to play Madden football in. That would be a whole lot of fun."
Last season, Jackson threw 16 passes that led to touchdowns, 767 rushing yards, and tallied two touchdowns for the Ravens. For the season opener, Ravens will have their road game against the New York Jets on September 11.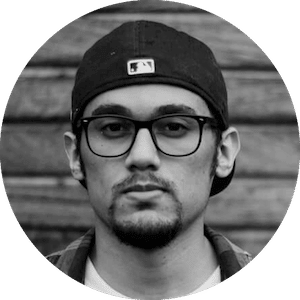 Gus Anderson
Gus Anderson is a gambling wizard. As a kid he dreamt about becoming a Tennis, Hockey and Golf professional but ended up as a gambling professional with focus on both sports & casino.