Rafael Fiziev vs Rafael Dos Anjos Pick & Promo
July 7, 2022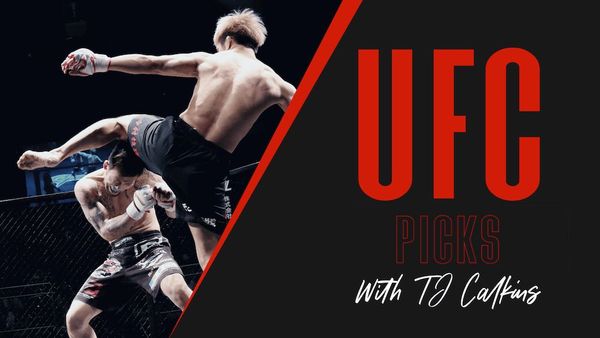 Rafael Fiziev is a -215 favorite against Rafael Dos Anjos. Their lightweight fight takes place at UFC Vegas 58 on Saturday July 9th, 2022. These fighters will make the walk around 10PM EST. 
Be sure to always check out all of our UFC picks and promos!
Rafael Fiziev -215 vs Rafael Dos Anjos
Both fighters in this lightweight main event bring championship aspirations. One of the two will be disqualified from the title picture for the foreseeable future. 
✅ Rafael Fiziev is a masterful striker. Saying anything less is taking away from his technical brilliance in the stand up. There are very few, if any lightweights that will take a point fighting striking battle from Fiziev. Fiziev is simply on the highest of echelons as a striker. Now, he is not without vulnerabilities in MMA. The first is that he does not bring massive power for all of his striking prowess. Three of his five UFC wins have come by way of decision. Another is that he is not seasoned as a grappler the way he is as a striker. He has done very well to not be taken down in MMA and has popped up when he has been, but that portion of his skill set will be tested like never before in this fight. The other weakness we have seen is the gas tank not holding up perfectly, and that being in three round fights. He will have to address the cardio or the championship rounds in this main event may well be his undoing. 
✅ Rafael Dos Anjos has returned to lightweight with wins over Renato Moicano and Paul Felder. He takes another step back towards the belt in this fight with FIziev. Although he is an underdog, I believe this to be a favorable spot for RDA. Of course, he will not be the superior striker, but he does not have to be.  The mission for Dos Anjos will be to keep the fight competitive early on as it takes place in Fiziev's realm. As the fight progresses, so do the advantages for Dos Anjos. Since his return to lightweight we have seen the wrestling of RDA shine. He has 11 takedowns in those two fights and of course he is a phenomenal grappler. We have also seen five rounds of gas from him on countless occasions, and that will be a massive edge. The wrestling was far more difficult at welterweight for RDA, but he is back in his element at lightweight. While he may not have worlds of success with that wrestling early on, the wrestling will be what takes over this fight as it progresses. Even if Fiziev is stuffing early takedowns, the harder he is made to work, the more quickly and thoroughly his cardio will be drained. Once the middle and later portions of the fight arrive, Dos Anjos will shine. A tired Fiziev trying to hold off a wrestler and world class grappler is a recipe for a Dos Anjos win. 
✅ The real betting decision on this fight is whether to be aggressive on the the +450 ITD line of RDA or to stick with the flat line of +180. We have seen Fiziev finished before so its not as if it would be a first time occurrence. Even with that being the case and the cardio and BJJ edges of RDA very possibly finding a finish later in the fight, the safe play is to go with RDA on the flat line.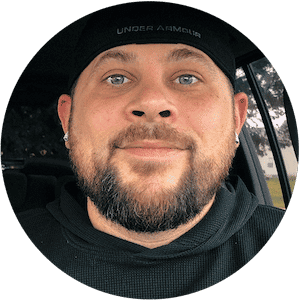 TJ Calkins
TJ Calkins was raised in a gambling loving household. He knew how to handicap horse races and follow line movements well before his tenth birthday. While sports betting remained a passion into adulthood, poker and Daily Fantasy Sports also became passions and remain as such today.