QB Matt Ryan to make Colts debut this Saturday
August 11, 2022
Former Atlanta Falcons quarterback Matt Ryan will make his Indianapolis Colts debut in a preseason game against the Buffalo Bills on Saturday, August 13. The Falcons traded him for a third-round pick in the 2022 NFL Draft in March.
After Nearly five months, Ryan will join Jack Coan, Sam Ehlinger, and Nick Foles in veteran coach Frank Reich's QB lineup. Reich said the four-time Pro-Bowler would play for up to a full quarter.
"Play maybe a quarter, maybe a little less," Reich said Wednesday. "We'll just take it as the flow of the game."
Joining Colts
Shortly after Indianapolis landed Ryan in its locker room, the veteran QB was greeted with warm hands. Teammate-running backs Jonathan Taylor and Nyheim Hines praised the player.
"He demands excellence, so having the presence, that energy in the building, is something that rubs off on you," Taylor said. "It [forces] you to focus because you know every time Matt comes into the building, he is going to be laser-focused."
Similarly, Hines envisioned the quarterback leading the team to snatch a Super Bowl ring next season.
"I can't describe it. You just get chills," Hines said. "He starts talking to us, and you just look at him and go 'OK, this guy is about to lead us to a championship.'"
"Some guys would tell you that I [could be a bit of a rascal at times]," Ryan said via ESPN's Stephen Holder. "And I'm OK with that."
More about Ryan
Ryan is one of the most decorated professionals in the NFL. He began his big league career with the Falcons in 2008. He posted 32 on the Wonderlic exam, tying former Green Bay Packers Brian Brohm for the highest score of that year's Draft class. His stellar performance resulted in him being drafted third overall by Atlanta.
Ryan would remain at Mercedes-Benz Stadium for over ten years until the team released him to Indianapolis. In the 2021 season, Ryan had difficulties maintaining consistency in his play. The departure of teammate wide receiver Julio Jones to the Tennessee Titans and the arrival of new coach Arthur Smith contributed to his declining performance.
Regardless, Ryan made quite a few notable achievements that year. In Week 5, after playing the New York Jets, the 37-year-old became the seventh NFL quarterback to reach 5,000 career completions. He also passed Eli Manning's record and became the player with the eighth most all-time passing yards in NFL history.
He parted ways with the team after posting 3,968 passing yards, 20 touchdowns, and 12 interceptions in the 2021 season. Ryan said his time in Atlanta had taught him "a lot".
"You have to do it your way, otherwise it's impossible to fake it every day, and it'll be impossible for people to trust you," Ryan said.
"Early in my career, being around veteran guys who were authentic, guys like Todd McClure, who was a center for us in Atlanta, Tony Gonzalez, Roddy White, those guys really taught me a lot about how to be a professional and how to do it in different ways. All those guys are wildly different personalities. But you have to do it your way because when you're yourself, it makes guys feel comfortable."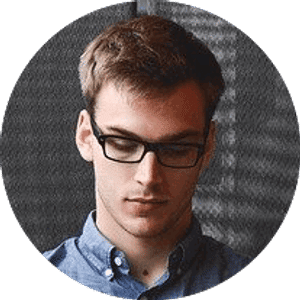 Jake Williams
Jake Williams is a sports gambling expert. He's been writing in the sports betting and DFS industry for over a decade. He specializes in MLB and NBA, along with College Basketball and College Football.