PointsBet Refer A Friend Promo | Get $100 Bonus Bet Each
April 12, 2023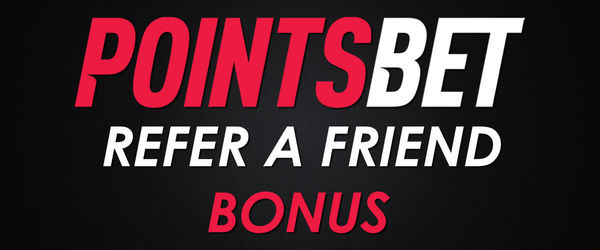 PointsBet is a very appealing option for sports bettors across the United States. It provides a variety of betting options, competitive odds, great customer service, and a fantastic overall user experience. In addition, PointsBet offers ongoing bonuses and exciting promotional offers to new and existing customers. 
The PointsBet Refer A Friend program, in particular, allows users to earn a $100 bonus bet for each friend they refer to the online sportsbook. In this review, we will cover everything you need to know about the PointsBet referral system, including how it works, what you need to do to claim your bonus, and much more!
How Does the PointsBet Refer A Friend Program Work?
When you convince a new user to sign up for PointsBet Sportsbook, you and your friend will earn a $100 bonus bet that can be used on any sporting event covered on the platform. The PointsBet Refer A Friend bonus will be awarded as soon as your friend registers using your account's unique referral link, makes an initial deposit, and places their first wager of at least $20. Customers may refer up to five friends in a 24-hour period and earn up $500 in bonus funds. Over the course of one year, you can refer as many as 25 friends and receive up to $2,500 in bonus bets!
PointsBet users must meet a few requirements in order to be eligible for this incredible promotional deal. First, you can only invite friends if you have been signed up for an account with PointsBet for at least two weeks and have a registered address in a state where the online sportsbook is currently available. In addition, you must have deposited at least $250 to your account and wagered at least $250 as well. You also cannot have a negative account balance at the time of your referral.
How To Claim Your PointsBet Referral Bonus
As long as you meet the necessary requirements, you will be able to start inviting friends and earning bonuses in no time! Just follow the steps provided below in order to claim your PointsBet referral bonus now!
1

 Log In to Your PointsBet Account
Sign in to your account with PointsBet Sportsbook on the website or mobile app.
2

 Find Your Referral Link
You will need to find your account's unique referral link. You can access it by opening the drop-down menu, clicking on your login email, and clicking on the "Refer A Friend" tab.
3

 Invite Your Friend To Join
Send the referral link to your friend. Have them click on it and begin the registration process for PointsBet Sportsbook.
4

 Have Your Friend Register, Deposit, & Wager
Your friend will need to provide all requested personal information and verify their account to finish signing up with PointsBet. Then, they will need to make a deposit using one of the many reliable payment options provided and place their first wager of $20 or more.
5

 Collect Your Bonus Bets
Once they make their qualifying wager, you and your friend will get your $100 bonus bets credited to your PointsBet account.
6

 Repeat the Process
You may then repeat this process to earn additional referral bonuses. You can invite up to five friends in one day and 25 friends over the course of one year, meaning you can earn as much as $2,500 in bonus bets through the PointsBet Refer A Friend program.
Who Is Eligible for the PointsBet Refer A Friend Bonus?
In order to earn PointsBet referral bonuses, customers must be 21 years or older and currently reside in Colorado, Illinois, Indiana, Iowa, Kansas, Louisiana, Maryland, Michigan, New Jersey, New York, Ohio, Pennsylvania, Virginia, or West Virginia. They must also have deposited and wagered at least $250 on the platform, been a PointsBet account holder for at least 14 days, and possess a positive account balance.
How Many Friends Can I Invite to PointsBet?
In general, you may earn up to five referral bonuses in one day and as many as 25 referral bonuses over the course of one year. However, these amounts and may vary across different states and jurisdictions.
How Do Bonus Bets Work?
Bonus bets awarded by an online sportsbook allow customers to make wagers with bonus funds instead of real money that had been deposited to their account. The amount of a bonus bet is not included in any winnings, and wagering requirements must always be met before a withdrawal can be made.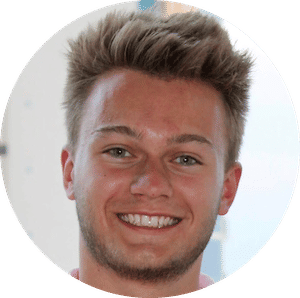 Peyton Powell
Peyton is an huge sports fan and a graduate of the University of Louisville. He has always enjoyed playing, watching, and betting on sports. Born and raised in Kentucky, a state without any professional sports teams, he had to find teams to cheer for away from home. Peyton's favorite teams include the Los Angeles Lakers, Baltimore Ravens, and Boston Red Sox.