Phillies' Bryce Harper to play for USA in World Baseball Classic
August 13, 2022
Philadelphia Phillies designated hitter Bryce Harper is committed to Team USA for the fifth World Baseball Classic (WBC) next year. The MLB announced on Twitter that the Nevada-born player is set to play in the tournament for the first time.
Harper joined his Phillies teammate J.T. Realmuto. Alongside them, there are also Mike Trout, Nolan Arenado, Paul Goldschmidt, and Trevor Story on the national team.
Harper is said to be one of the best players around with his milestone reaching the All-Star team seven times and National League twice.
The only question now is about his health. Harper is expected to recover from his broken thumb injury before the end of the 2022 season thanks to Blake Snell's 97-mph fastball. Prior to that injury, he slashed .318/.385/.599 in 64 games, though the stats were declining with 15 HRs, 48 RBIs, and an OPS of .985.
The fractured thumb was another injury he suffered during his MLB career. Before that, he had a torn ACL in his throwing elbow, making him relegated from the designated hitter position.
Harper's selection to the national team for WBC is nothing but a surprise. Several years ago, he overlooked the tournament, saying that the Olympics was a much more important stage for spreading the baseball brand to the world.
"I'm taking the WBC out," Harper said at the time (via Phillies Nation). "I'm not a big WBC guy because that's not the Olympics. I'm not saying it's bad, seeing USA win it last time was awesome and seeing all those players, how much fun they had, [was cool].
"But can you imagine being in a foreign country – and I was able to do this at a young age – standing on the line and listening to your anthem blare? Dude, there is nothing better. Like it fires me up just sitting here. There is nothing better, bro."
WBC returns
The WBC is back for the first time since 2019. This tournament edition was initially planned to be underway in 2021 but was later postponed due to the COVID-19 pandemic.
Next year, the participants will be up to 20 teams, after always having 16 participants in the previous four editions.
The 2023 WBC's first round will begin in March and take place in Phoenix, Arizona. Meanwhile, the other first-round stages will be held in Miami, Taiwan, and Tokyo.
The USA are the reigning champions of this tournament, winning the previous edition in 2017. They also won their first final of the tournament after beating Puerto Rico 8-0 in the final which was held at Dodgers Stadium, Los Angeles.
On the other hand, Trout couldn't hide his excitement for the 2023 WBC. For the three-time American League MVP, playing for his country is an honor as an athlete.
"I'm looking forward to playing for our country," he said.
"It means a lot to me and my family to represent our country. It's going to be awesome to have 'USA' across my chest. It really means a lot to me. It's going to be fun."
Trout was not a part of the national team in the 2017 edition due to personal reasons. Therefore, this year's selection is like an answered prayer for him as he mentioned that he would love to play for the next one.
"It's a fun thing for the country," Trout told MLB.com back then. "It happens again in four years? Maybe next time I'll do it."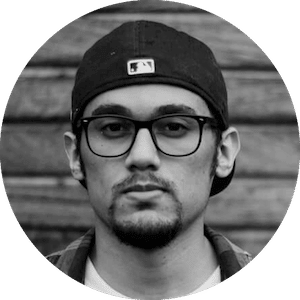 Gus Anderson
Gus Anderson is a gambling wizard. As a kid he dreamt about becoming a Tennis, Hockey and Golf professional but ended up as a gambling professional with focus on both sports & casino.