Pelicans' rookie EJ Liddell sustains right knee injury, expected to undergo MRI
July 12, 2022
Former Ohio State Buckeyes and New Orleans Pelicans rookie EJ Liddell sustained an injury on his right knee in the third quarter of a Summer League game against the Atlanta Hawks on Monday.
Liddell could be seen lying on the ground in pain before leaving the game. According to multiple reports, the young forward is expected to have an MRI to check his injury.
Prior to the incident that gave him the injury in the third quarter, Liddell was also close to getting himself injured after a fall in the first quarter. Pelicans head coach Jarron Collins said that details about his condition would be released on Tuesday.
"It's tough. We mentioned it the other day with Dyson (Daniels). Injuries are part of the game," Collins said. "You don't want to see anyone get injured out there. We'll have more information for you guys tomorrow."
Rough debut in New Orleans
Last year, Liddell entered the draft while maintaining his college eligibility with the Buckeyes. He withdrew from the draft to return to Ohio State. The Pelicans then drafted him in the second round of the 2022 NBA Draft as the 41st overall pick.
The 21-year-old finished his collegiate career after playing for three years for the Buckeyes. In 92 games, Liddell recorded an average of 14.1 points, 6.1 rebounds, and 1.6 assists. His average playing time was 26.4 minutes.
Liddell is now at risk of missing the entire or the majority of games in the season due to the injury.
"It's really tough seeing that," forward Trey Murphy said. "It's his second game of summer league. Hasn't even got his feet wet in the NBA yet. Hopefully, everything is all good."
Prior to his injury, Liddell was taken out of the court in the second quarter. The team's medical staff took him back to the gymnasium, and he was considered healthy enough to get back in the game. In the following quarter, Liddell injured himself, and it appeared that it was much more severe.
He was unable to stand up, let alone put weight on his right leg. It was at this moment the medical staff decided that Liddell was out for good.
Having Liddell at risk with a serious injury left a huge blow for the Pelicans. During last month's draft, the team's general manager, Trajan Langdon, said that drafting Liddell in the second round was a huge win for the team. New Orleans also considered him as a first-round prospect.
At risk of missing valuable pieces
Aside from Liddell, Pelicans forward Dyson Daniels, who was drafted 17th overall in the first round, also sprained his right ankle on Saturday last week after trying a lay-up. The team explained that Daniels' X-ray result was negative, indicating that his injury was not severe. However, New Orleans did not provide a timeline of when the Australian will make his return.
Despite this, Daniels could miss out on a few Summer League games, which may affect his career with the franchise in the NBA.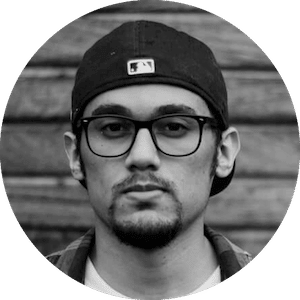 Gus Anderson
Gus Anderson is a gambling wizard. As a kid he dreamt about becoming a Tennis, Hockey and Golf professional but ended up as a gambling professional with focus on both sports & casino.