NBA Summer League teams include undrafted DMV college basketball players
June 25, 2022
The NBA Draft on Thursday provided 58 young men the chance to pursue their basketball aspirations at the next level. Meanwhile, undrafted DMV college basketball players are also given an opportunity to join NBA Summer League Teams.
Only one of those players, Vince Williams of VCU, attended college in D.C., Maryland, or Virginia. Williams was selected by the Memphis Grizzlies in the second round with the 47th overall pick, marking the second year in a row that a former Ram was drafted after the Denver Nuggets picked Bones Hyland.
On the other hand, some undrafted players from DMV schools signed with teams after the draft to play on their Summer League teams. Here is a list of those who have signed thus far.
James Akinjo (Georgetown/Baylor) – Atlanta Hawks
According to Baylor, Akinjo played two years for the Hoyas before moving to Arizona and then Baylor in consecutive seasons. During his four years in the NCAA, the 6-foot-1, 185-pound guard from Oakland, California, averaged 14 points and 5.4 assists per game.
Keve Aluma (Virginia Tech) – Memphis Grizzlies
As per ESPN, Jonathan Givony Aluma transferred from Wofford to Tech via the transfer portal ahead of the 2020-21 season, where he instantly made an impression as a starter. The forward, a native of Berlin, Maryland, averaged 15.5 points and 7.1 rebounds per game for Virginia Tech in 58 games (all starts).
Grant Golden (Richmond) – Atlanta Hawks
Golden will join Akinjo in Atlanta after completing the rare feat of playing in portions of six seasons with the Richmond Spiders due to a redshirt year and the coronavirus outbreak. Golden is originally from Winchester, Virginia, and stands 6-foot-10, 255 pounds.
Aminu Mohammed (Georgetown) – Philadelphia 76ers
According to a report from Yahoo's Chris Haynes, Mohammed only played one year for Georgetown, but he made a significant impact during that time. He earned the Big East All-Freshman team by averaging 13.7 points and 8.2 rebounds per game. The 6-feet-5-inches-tall guard, who weighs 210 pounds, was raised in Temple Hills, Maryland.
Darryl Morsell (Maryland/Marquette – Utah Jazz
The Terps could not keep their star guard Morsell, who transferred to Marquette for his final year of eligibility in the NCAA. Morsell finished his career with career highs in points per game (13.4) and a 3-point shooting percentage (34.7 percent). Morsell, who was born and raised in Baltimore, has signed with the Jazz.
NBA Summer League
The NBA Summer League will include 2022 rookie draft picks, undrafted players, and other young players. The five-game competition, which will take place on the University of Nevada, Las Vegas campus, will feature all 30 NBA teams.
The Hawks will take on the Jazz in their summer opener on July 9 (7:30 p.m., NBA TV). The two teams with the best four-game record will proceed to the championship game on July 17. A fifth game will be played on July 16 or 17 between the remaining 28 teams.
On the other hand, as part of the NBA Summer League, the Golden State Warriors will face the Boston Celtics' summer team on July 12, which will be Sam Hauser's Game 7. In their first four games, they'll face the Knicks, Spurs, Celtics, and Thunder, with more if they can make the renowned Summer League playoffs.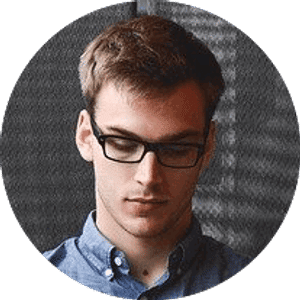 Jake Williams
Jake Williams is a sports gambling expert. He's been writing in the sports betting and DFS industry for over a decade. He specializes in MLB and NBA, along with College Basketball and College Football.