Best Football Parlay Betting Sites & Apps - 2023
August 18, 2023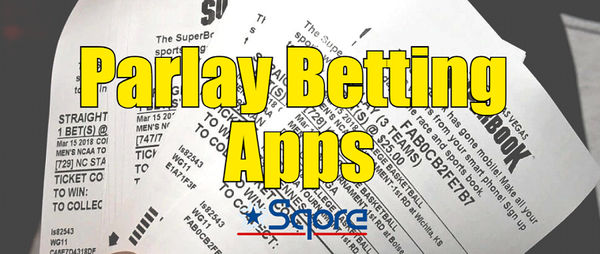 Gambling problem? Call 1-800-GAMBLER CO, DC, IL, IN, KY, LA, MD, MS, NJ, OH, PA, TN, VA, WV, WY
Call 877-8-HOPENY or text HOPENY (467369) (NY), Call 1-800-327-5050 (MA), 21+ to wager. Please Gamble Responsibly. Call 1-800-NEXT-STEP (AZ), 1-800-522-4700 (KS, NV), 1-800-BETS-OFF (IA), 1-800-270-7117 for confidential help (MI). 
Parlay betting is now one of the most popular types of sports wagering, it provides an opportunity to reap significant payouts with small wagers. Naturally, the quality of your Parlay betting app significantly influences your betting experience, and payouts. Our expert here at Sqore provide you with an objective analysis of the most user-friendly parlay betting apps currently available, based on a multitude of factors.
Key Factors to Consider When Choosing A Parlay Betting App
Speed and Reliability
Choosing a parlay app that ensures a quick and reliable betting process is paramount. Opt for platforms that have a record of reliable performance and speedy transactions.
Promotions and Bonuses
Always lookout for parlay betting apps that offer regular promotions, bonuses, and exclusive offers. These platforms strive to retain customers by providing added value that could significantly boost your potential winnings.
Wide Range of Sports
Opt for parlay apps that offer extensive sports coverage. These apps should provide opportunities to bet on all major sports leagues, alongside less mainstream sports, ensuring a comprehensive betting experience.
Competitive Betting Odds
A parlay app should offer competitive odds. Apps that provide better lines and odds will inherently enhance your potential earnings and offer better value for your money.
Intuitive Interface
An excellent user interface is another crucial factor to consider. It facilitates a smooth betting process, allowing you to locate games quickly and place your bets efficiently.
Payment Options
Choose a platform that provides a broad range of secure deposit and withdrawal options. Flexible payment options guarantee convenience and ensure that transactions are hassle-free.
Security and Support
Lastly, a great sports betting app prioritizes user security and provides efficient customer support. Check for robust security measures and efficient customer support services that ensure your queries are promptly addressed.
#1 FanDuel Sportsbook: The Parlay Pioneer
Pioneers in launching the same-game parlays (SGPs) in 2019, FanDuel Sportsbook has left an indelible mark in the parlay betting landscape. Its betting app offers a delightful blend of intuitive user experience, competitive odds, and a vast array of player props. This combo serves up a parlay betting experience that's as rewarding as it is entertaining.
FanDuel's parlay insurance is an industry-leading feature, offering refunds for a variety of parlays—multi-sport and same-game alike. While the absence of bonuses and promotions for SGPs is a slight drawback, this is offset by the availability of parlay teasers, odds boosts, and cash outs.
#2 DraftKings Sportsbook: Promotional Powerhouse
DraftKings Sportsbook, one of the most substantial sports betting sites in the US, distinguishes itself through an abundance of betting promotions. Regular boosts and promos for both standard and same-game parlays are consistently offered, bolstering its appeal. However, the SGP placement process, which requires a detour to a separate "SGP Mode" screen, might prove inconvenient for some users.
#3 BetMGM Sportsbook: Personalized Parlays
BetMGM Sportsbook enables users to build personalized "One-Game Parlays" across hundreds of betting markets, including prop bets. Its Parlay Boost feature and extensive promotional options enhance its appeal, as does its varied selection of pre-made parlays. However, bettors who prefer Under bets for player props may be disappointed, as this is not currently an option.
#4 Caesars Sportsbook: The Parlay Transformer
Credit for the increased popularity of parlay betting in the US goes to Caesars Sportsbook, in part due to its acquisition of London-based William Hill. This acquisition enabled it to offer competitive odds and a wide array of specific player props. While lacking in alternate player prop lines for parlay betting, it offers alternate game and team props.
#5 BetRivers Sportsbook: Quirkiness that Counts
Although BetRivers Sportsbook might not possess the global recognition of its counterparts, it differentiates itself through unique parlay features. Its Jackpot Parlay is a standout feature, comprising eight randomly selected bets that users can accept or reject based on the payout.
Parlay betting remains one of the most compelling ways for sports betting enthusiasts to multiply their potential profits. A parlay bet combines two or more individual wagers into one bet, enhancing the potential payout significantly. However, the trick is that each constituent bet, known as a 'leg,' must win to guarantee a payout.
A parlay bet is not just about luck; it's a calculated risk that can lead to substantial wins for the discerning bettor. Despite its higher level of difficulty, the enthralling world of parlay betting continues to draw bettors in pursuit of the ultimate payout.
How a Parlay Bet Works
To understand the allure of parlay betting, let's walk through a practical example. Assume you are placing a three-team NFL parlay on the Buffalo Bills (-2.5), New England Patriots (+2.5), and Los Angeles Rams (-6.5). In this scenario, the Bills need to win by a minimum of three points, the Patriots must either win outright or lose by less than three, and the Rams should secure victory by seven or more. If any of these prerequisites fail, the parlay bet is lost.
The dynamics of parlay betting introduce an exciting, high-stakes element to the betting landscape, making each leg of the bet pivotal to the outcome. Adding games to a parlay expands the odds, but correspondingly increases the complexity of hitting each leg.
Other Types Of Parlay Bets
Teasers
Teasers are a variant of parlay bets that allow bettors to adjust spreads or totals, providing a higher chance of a successful wager. By tweaking the spread or total, teasers ease the difficulty of winning the bet, but this comes with the downside of lower value odds. Remember, teasers are not universally available across all sports.
Round Robins
Round robin parlays enable bettors to place a series of parlay bets across different games. This type of bet allows the creation of various bets, including parlays of differing numbers involving a defined set of games. Each of these parlays warrants a separate wager. The combination of winning wagers that matches the made parlays will result in a payout.
Same-Game Parlay
A same-game or single-game parlay combines correlated wagers from the same event to increase payout potential. This betting strategy is predicated on the principle that the outcome of one bet can influence the likelihood of another leg cashing.
How to Place a Parlay Bet
Placing a parlay bet is as simple as putting together a bet slip for a single game. After selecting a game and the wager amount, add another event to the bet slip rather than submitting it. This action automatically parlays the games and provides the updated odds and potential payout. Parlay legs need not be from the same day or the same sport, giving bettors additional flexibility.
Calculating Parlay Odds and Payouts
Understanding the mechanics of calculating parlay odds and payouts is crucial for serious bettors. To calculate parlay odds, convert the American odds to decimal odds and multiply them together. Multiply this figure by your bet amount and subtract your initial stake to get the odds for your parlay.
Handling Cancellations and Pushes
Game cancellations and pushes (bets that result in a tie) are common concerns among bettors. However, the impact on your parlay is straightforward. If a game is called off or ends in a tie, that leg is removed from the parlay, and payouts are adjusted accordingly.
Football Parlay
Consider a scenario where you are certain that the NY Giants (-130) and the Dallas Cowboys (-120) will both win on Sunday. Rather than placing a $10 bet on each and making a small win, you could opt for a parlay bet that promises a larger payout. A $20 bet on this parlay could result in a payout of $44.87 compared to $16.02 from betting $10 on each separately.
Basketball Parlay
On busy NBA days, parlaying totals can prove beneficial. Assume the Nets and Lakers' over/under is 210.5 (-110/-110), and the Nuggets and Raptors' total is 220.5 (-105/-115). Betting $20 on a parlay of the two games going under the total could yield a payout of $54.55, compared to $18.61 from a $10 bet on each game separately.
Baseball Parlay
Runline parlays are a common way to enhance the payout potential of MLB wagers. For instance, consider a day when the Baltimore Orioles (-1.5, +110) and the Los Angeles Angelss (-1.5, -110) are on your betting radar. A $20 parlay could result in a payout of $60.18, while a $10 bet on each game individually would net $20.09.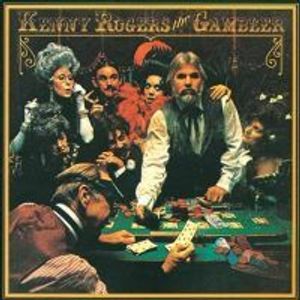 Mike McDermott
Mike has +20 years of experience in the gambling industry and an extensive track record as a sports handicapper