One-armed basketball phenom Hansel Emmanuel confirms to join Northwestern State
July 25, 2022
Hansel Emmanuel, an outstanding one-armed basketball star, has chosen to play for a college basketball team. He became famous after posting videos of himself playing streetball in his native Dominican Republic.
His high school basketball career went viral after he was able to help his team win the state title in Florida. Emmanuel played for Life Christian Academy and averaged 26 points and 11 rebounds.
On3Sports reported that he will attend Northwestern State in Lousiana. However, the report also stated that he rejected offers from various schools such as Tennessee State and Memphis.
Emmanuel's accident
The 6-foot-4 was born in the Dominican Republic in 2004 and had a wall collapse on his left arm when he was six years old. He was trapped for two hours before his father found and rescued him.
According to his father, Hansel Salvador Donato, it was an incident Emmanuel would never forget.
"You remember everything [from the accident] because a blow like this is not forgotten, so quickly regardless of all that he is achieving, thanks to God," Donato told the Sentinel.
Due to the accident, Emmanuel was unable to play baseball. His father, who used to be a professional basketball player, initially thought his son might get hurt if he played. However, Emmanuel refused to let people see him as a special kid with a disability. He just wants them to know that he's capable of doing something. His father said that his son gave everything he had to the sport. Now, the kid has full support from his family.
"[I wish] that the only see me as a great player who will go as far as many. That I am a good player," Emmanuel said in Spanish to the paper.
Donato also told the newspaper that he considers the accident a blessing because it allowed him to live according to God's plan. He said that He does everything in God's name and that his family is the most essential thing in his life.
"God always has a purpose. I am living His mission, what He wants me to do in this life. Everything I do, I do it with God first and for my family, they are everything [to me]," said Emmanuel.
Emmanuel got millions of followers on social media
After years of playing basketball, he is proving to be a great player. His impressive skills have gained a lot of attention on social media. He is currently a student at Life Christian Academy in Florida.
Emmanuel has a significant following on his and other social media platforms. His videos have gained a lot of views on YouTube due to his impressive skills.
After participating in the BB4L tournament, a professional basketball league, he gained over 1.5 million followers on Instagram. The rising star has also signed a deal with Banreservas, which reportedly includes a £1 million worth of name, image and likeness deal.
He has also posted photos of himself with celebrities, such as rapper J. Cole and NBA player Irving. He also appeared in one of Cole's movies. Pedro Martinez, another Dominican athlete, also joined Instagram with a photo of Emmanuel.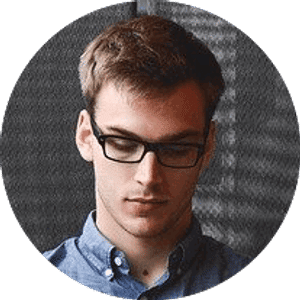 Jake Williams
Jake Williams is a sports gambling expert. He's been writing in the sports betting and DFS industry for over a decade. He specializes in MLB and NBA, along with College Basketball and College Football.