NFL mock draft holds Alabama's Will Anderson as No. 1 pick for New York Jets
June 29, 2022
Alabama Crimson Tide outside linebacker William Anderson Jr. has been predicted to be a strong future candidate for the New York Jets. The franchise has been enjoying quite a fancy and top-quality recruitment over the past few years and the Crimson Tide would likely be the upcoming contributor.
Despite the NFL Draft have still a long way to go, Anderson's name was included on a mock draft made by ESPN's sports pundit Mike Miller that holds the LB in the top spot.
His prediction was based on a myriad of reasons, one of which is due to Anderson's strong reputation of being a dynamic defender at such a young age.
Miller predicts Anderson to go to Jets
The 20-year-old is among the brightest collegiate players this year. Despite only playing in college football for two seasons, Anderson has made stellar stats, hitting 24.5 sacks, 41.5 tackles for loss and over 153 total tackles.
Miller praised Anderson for his quickness and for not being a supersized player.
"Anderson is the unquestioned top player on my Big Board for next season. At 6-foot-4, 243 pounds, he has shades of Von Miller to his game," Miller wrote.
"He's not supersized like Joey or Nick Bosa or Chase Young in terms of his frame, but his quickness and power getting to the quarterback netted 17.5 sacks and 101 tackles last season."
The question of whether New York would land Anderson remains to be seen, however, from draft picks point of view, it might be a bit tricky.
The Jets' draft picks well are going dry ahead of the 2023 NFL Draft. The franchise does possess a few picks on its pocket, but is only limited to a few picks for the first five rounds. New York does, however, have an additional pick after trading linebacker Blake Cashman to the Houston Texans in March this year for a sixth-round pick.
"Why not a quarterback for the Jets if they're drafting No. 1 overall? Some teams might give up on quarterbacks early, but the Jets' front office, led by general manager Joe Douglas, isn't the type to panic," Miller added.
"We've an seen example of this as the franchise has stood by left tackle Mekhi Becton after early struggles. Barring a complete unraveling by Zach Wilson the No. 2 pick in 2021 who showed promise down the stretch last season it's unlikely the Jets would start over at quarterback."
Having Anderson could also be a huge win for the Jets, as the franchise may pair him with defensive end Carl Lawson and defensive tackle Quinnen Williams. Additionally, Miller listed the young prospect as a DT and No. 1 pick.
Miller's mock draft on Anderson means two things, first is that he predicted the Jets can be slightly flexible in rotating the talent to another department, looking from the stats, that is not far-fetched. Second and lastly, putting him as No. 1 indicated that New York would perform poorly next season, despite the franchise's decent results in the previous season.
Former New York Daily News' DJ Bien-Aime shared a concerning take on the matter, adding that if it were to happen, then the Jets' "whole building" will be gone.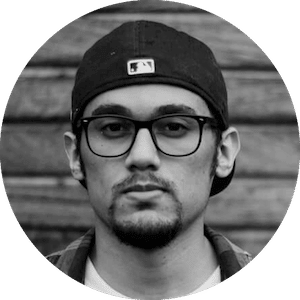 Gus Anderson
Gus Anderson is a gambling wizard. As a kid he dreamt about becoming a Tennis, Hockey and Golf professional but ended up as a gambling professional with focus on both sports & casino.