2022 NCAA Football: Utah Utes to play Florida Gators in season opener
August 1, 2022
The Utah Utes kick off the 2022 NCAA football season against another traditional national powerhouse, the Florida Gators. Earlier in the Rose Bowl, the Utes were defeated by the Ohio State Buckeyes.
Utah football coach Kyle Whittingham said the matchup was crucial not only for Utah but also for the Pac-12.
"That's very important. Every game obviously is important, but when you have a chance to go down to SEC country, play a storied program like Florida with their history, a tradition, in a place like the Swamp, that's a challenge for our guys," said Whittingham.
"It's important for the Pac-12 to make noise on the national scene whenever we get opportunities like that. There's several other teams in the league that are going to have similar opportunities. We have to make the most of it."
Whittingham also stressed that Utah must win some of those games if they want to gain respect and national attention. He said the goal was for them to be able to perform at their best down there.
Challenging season opener
The season-opener at Florida is a great challenge for Whittingham. However, Utah could qualify for the College Football Playoff if they triumph over the Gators.
"There's pros and cons. You play a lesser opponent, you have a chance to maybe get some of your younger guys some experience and ease into the season," Whittingham said.
Whittingham said the season-opener focused the players' attention on preparation. Beginning in January, the Utes have been working hard to prepare for this game, which has carried through to spring ball and summer conditioning.
"When you have an opener like that, we have to be able to hit the ground running. Our guys are aware of that. It certainly makes the focus and the work ethic in the off-season a very easy thing to achieve because of the opening opponent," he continued.
Utah athletic director Mark Harlan said facing Florida could give the program more exposure similar to taking on the Buckeyes in the Rose Bowl.
"Our brand was elevated during last year's incredible campaign. It had been slowly building in that way through these years. When you perform on a stage that had 21 million eyeballs at one point at the Rose Bowl, that's something that's invaluable in so many different ways," he said.
"It's a great opportunity for our students to play in a game like that, to go to the South, and play the Gators. It's a historic stadium. And for Florida to come West, which is rare for them, the following year, will be very exciting for the programs as well."
The squad will travel to Ben Hill Griffin Stadium for the Southeastern Conference away game on September 3.
"That's a spot where I've always wanted to go play, I've always wanted to see," Quarterback Cam Rising said. "To be on the other side of it and have that atmosphere be there is something I'm looking forward to. I just can't wait to get the guys down there and go play some ball."
"It's special. It's our first game of the season so I guess it's something we look forward to and we're grateful for it," Cornerback Clark Phillips III said. "I know a lot of people are going to be excited to watch that matchup. It's the SEC. A lot of people respect them. We'll be able to show them what we can do, too."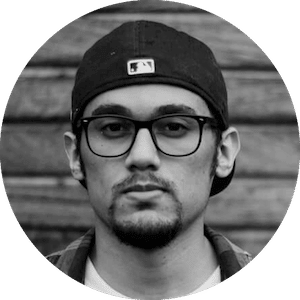 Gus Anderson
Gus Anderson is a gambling wizard. As a kid he dreamt about becoming a Tennis, Hockey and Golf professional but ended up as a gambling professional with focus on both sports & casino.