CJ Stroud says his football team can beat Ohio State's basketball team
July 29, 2022
During Big Ten Media Days, Ohio State quarterback CJ Stroud said his football teammates would win a basketball game against the Ohio State Buckeyes.
"I sincerely think that if we played … it would be close," the Ohio State quarterback told Big Ten Media Days. "I think we would have won."
The quarterback discussed the development of his offensive line, which will be reinforced by adding players such as Paris Johnson Jr. and Donovan Jackson in the coming season. He also talked about Dawand Jones, who recently returned for his senior season.
"I love Dawand, man. He's the biggest kid you know, but he's a great dude. One of the best athletes I have ever met in my life," said Stroud. "He could play basketball, but his ability, his footwork, and his ability to use his size not against him but for him, was amazing just to see (how he defies) the laws of gravity, you know what I mean?"
He praised Jones as "the most brilliant basketball player" on the Ohio State football team. Jones earned several Division I scholarship offers while playing at Ben Davis High School.
Jones, along with fellow offensive tackle Paris Johnson, was one of the 89 players named on Tuesday to the preseason watch list for the Outland Trophy, an award presented to college football's best interior lineman.
Johnson started 13 games for the Buckeyes as a right guard last season, but he is switching to left tackle this fall. Meanwhile, Jones is entering his second season with Ohio State. He recorded 791 snaps on offense, placing him third on the team, behind Stroud (803) and center Luke Wypler (860).
Jones has received praises not only from Stroud but also from coach Ryan Day.
I'm really excited about the offseason Dawand has had. He's lost a bunch of weight. He's in great shape," Day said.
"We really did an extensive study on how we wanted to handle leadership this year … I think that brought the team together a lot more."
Stroud's basketball team
Stroud said his basketball roster would include top players such as Cade Stover and Joshua Proctor.
"The best basketball in the world? I would call Cade Stover or Josh Proctor, but I can play with them boys," said Stroud. "They will tell you this."
Stroud said being a multi-sport athlete was a rewarding experience, and the 20-year-old said he enjoyed using some of the moves he learned while playing basketball in football.
Jones is not the only member of the Ohio State team with experience playing basketball. For the high school basketball team at Eastside Catholic in Sammamish, Washington, J.T. Tuimoloau played various positions, including center, guard, and defensive end. During his senior season, he averaged over 11.1 points per game.
After winning the game against the Gahanna Lincoln Lions, Pickerington Central basketball players celebrated on the court. They were joined by Gavin Headings, Andrew Hedgepeth, and Sonny Styles. The team will now go to the regional finals of the OHSAA.
Last season, the players helped the Pickerington Central High School win the state basketball title.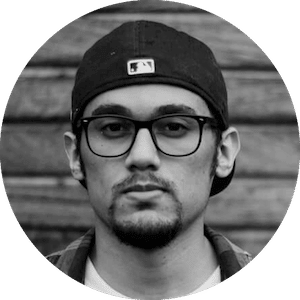 Gus Anderson
Gus Anderson is a gambling wizard. As a kid he dreamt about becoming a Tennis, Hockey and Golf professional but ended up as a gambling professional with focus on both sports & casino.