Mike Trout hits two homers, Ohtani strikes out six as Angels beat Mariners 4-1
June 17, 2022
Los Angeles Angels star center fielder Mike Trout and designated hitter Shohei Ohtani performed brilliantly on Thursday night as the Angels outperformed the Seattle Mariners 4-1 at T-Mobile Park, Seattle.
Trout hit his 48th and 49th career home runs in the third and seventh innings and Ohtani pitched six scoreless innings, helping Los Angeles to secure their third victory in their last 21 games.
The Japanese two-way star was also the one who ended the Angels' 14-game losing streak with an outstanding pitching display, alongside a three-run homer against the Boston Red Sox on June 9.
Post-game's interview
Even Seattle Mariners manager Scott Servais had to take off his hat to Ohtani's performance on Thursday against his team.
"He's a super-talented player, probably the most talented player in our game right now with what he can do," Servais said of Ohtani, as per Seattle Times. "I'm not surprised at all by the sliders. We knew coming in he was gonna lean on that a lot, along with this splitter, and you have to respect the fact that he can throw 96 to 99 mph. That's what makes him so good."
Ohtani seemed to have returned from his rough starts versus the Toronto Blue Jays and New York Yankees. The 27-year-old pitcher only allowed one run in 13 innings in his last two games, against Boston and Seattle.
He has reached a better ERA for the season with 3.28, which is closer to his 2021 MVP season with 3.18.
"I would have liked to keep my pitch count low, especially early in the game," Ohtani said through his interpreter for LA Daily News, "But for the most part I felt good with all my stuff."
The Angels' victory against the Mariners was quite impressive since the team reportedly did not reach their hotel in Seattle until 4 AM after their game against the Los Angeles Dodgers on Wednesday night.
Angels interim manager Phil Nevin did not remember who the team had been prepared to start on Thursday. He then asked pitching coach Matt Wise if the Angels had sent the starter to Seattle already. Wise proceeded to tell Nevin that their starter was about to get ready.
"Normally you would send your starter ahead and get him some nice rest," Nevin said. "It's amazing with how he prepares and he was ready tonight. … He had [all his pitches] working really. I think he clipped 100 mph a couple times. Location was good. He used the secondary stuff very well tonight and he was able to reach back and get that extra velocity."
Trout's performance
Trout has no problem taking on the Mariners pitching throughout his career. In the first meeting this year, he collected a pair of two-run homers that also contributed to the Angels' offensive stats.
Trout hit his first home run of the game following Seattle starter George Kirby's pitch in the third inning. His second was in the seventh versus reliever Sergio Romo. The nine-time MLB All-Star has hit 30 homers in just 85 career games in Seattle.
"I don't know," Trout said when asked about his consistency at T-Mobile Park. "We play here a lot. I see the ball good. I couldn't tell you one particular thing. They've got a good backdrop."
Trout's 49th career homer against the Mariners on Thursday is second-most all-time, only Rafael Palmeiro had more with 52 against Seattle.
Kirby thought he played well for all six innings until Trout stepped up to the plate.
"I made one mistake to Trout and stuff happens," Kirby said. "I was trying to go up."
Kirby hit one back with a 95-mph fastball following a missed first-pitch slider. He decided to pitch to Trout since nobody wants to.
"Everybody knows you are trying to get the ball in the right spots against Trout," Servais said. "He left the ball down and in the middle of the plate and obviously a very, very experienced and accomplished hitter took care of it. It's just a missed location. It happens once in a while. Sometimes they pop it up. Unfortunately, Trout doesn't seem to pop it up in this ballpark very often."
It was Trout's second multi-homer game in the five games he's played since he had to be sidelined for three games because of a groin injury. The eight-time Silver Slugger winner has hit 18 homers this season.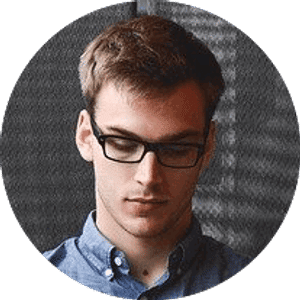 Jake Williams
Jake Williams is a sports gambling expert. He's been writing in the sports betting and DFS industry for over a decade. He specializes in MLB and NBA, along with College Basketball and College Football.