Mike Gundy addresses Cale Gundy's resignation from Oklahoma
August 14, 2022
Cale Gundy, a longtime Oklahoma Sooners assistant, announced his resignation less than a week ago. His brother, none other than Oklahoma's head coach Mike Gundy, shared his thoughts on the matter.
The incident
According to Oklahoma coach Brent Venables, Cale resigned earlier this week because of a recent incident. It occurred during a position discussion, Cale allegedly said something inappropriate that was widely regarded as a racial slur.
Cale explained that one of his players who should be taking notes did not do so. He proceeded to read the writing from the player's iPad loudly. The writing was considered to contain slurs.
Both Cale and Venables agreed that using the "racially charged" word in any situation was unacceptable regardless of his intention. Because of this, Cale would be unable to perform his duties successfully going forward.
On Sunday night, Cale announced his resignation on Twitter. He apologized for using a "shameful and hurtful" word.
Venables said he wanted to move on from this incident when he began his interview with reporters.
"The unfortunate reality is that someone in my position can cause harm without ever meaning to do so," he added.
"In that circumstance, a man of character accepts accountability. I take responsibility for this mistake. I apologize."
Cale said that he "did not even realize" what he was reading and, as soon as he did, he was horrified.
The fallout
Venables shared his opinion in his first meeting with reporters since Cale's announcement.
"We talked about Murphy's Law one time, didn't we?" Venables said. "Here it is. This won't be the last time there's a crisis and issues you've got to deal with head on.
"Nobody asked for this issue to happen," he added, "but how we respond ultimately, as we know, will determine how we are defined."
Venables also expressed disappointment over Cale's departure but was delighted with L'Damian Washington's promotion to Cale's role.
"This issue aside, the Oklahoma program with Cale Gundy is stronger than one without him," he added.
"But I couldn't be more excited about L'Damian Washington and the opportunity that he has with these guys this season."
No players had discussed the event with the media about the incident prior to Wednesday.
On Saturday, Mike shared his relationship with his younger brother.
"We just don't talk a lot about stuff, particularly football," Mike said, "because we recruit against each other. It's just an uncomfortable situation, even though it's really not."
However, Mike claimed that they were still close.
"We have a great relationship. We just don't talk a lot about football. Then during the season I don't talk to anybody."
Mike was asked if he would think about adding his brother to his staff now that Cale was no longer employed by OU.
"We haven't even talked about that," Mike Gundy said. "He's got several other options right now that he's looking at. I haven't talked to him about that."
There are many former players who assert that Cale doesn't deserve this treatment.
Joe Mixon, Cincinnati Bengals running back, released a statement after hearing the news.
"Coach Gundy is everything OU and any institution would want in a coach, teacher, and mentor…" he wrote. "I owe my education and professional career to him and most importantly I owe who I am as a person to him."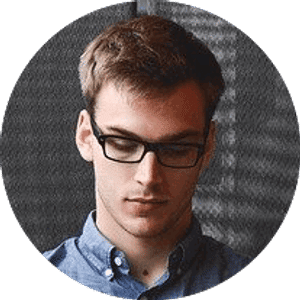 Jake Williams
Jake Williams is a sports gambling expert. He's been writing in the sports betting and DFS industry for over a decade. He specializes in MLB and NBA, along with College Basketball and College Football.