Maryland may see record growth for sports betting in 2023
September 28, 2023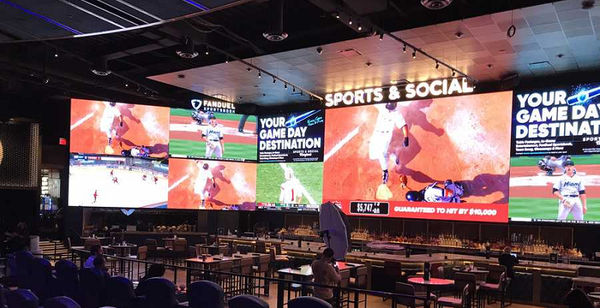 Since the state of Maryland launched mobile and online sports betting within its borders, the new industry has seen an exponential level of growth. In the first nine days that bettors in Maryland were able to cast their wagers online, they ran up a handle of over $186 million for their sportsbooks. 
With operators looking to generate new loyal customers, highly inviting sign-up bonuses were given to draw in patrons in their market. November 2022 saw sportsbooks losing over $38 million for the month, paying out $160 million to numerous lucky bettors. 
Early growth of sports betting in Maryland
Despite that loss, sportsbooks in Maryland have seen immense growth in their user bases and profits over time. Deploying sign-up bonuses to pique the interest of customers was a worthwhile gambit, as word-of-mouth marketing and repeat patrons led to exponential growth in the industry's first year of operation. 
In the following month, MD online sports betting handled over $478 million and began profiting, cashing in on just under $300,000 in taxable winnings. By January, their second full month of operation, sportsbooks raked in over $12.5 million in revenue. It took less than two months for FanDuel, DraftKings, and the rest of the operators in Maryland to start turning profits. 
And they only continued to soar higher into the green, as their user base was only beginning its expeditious growth. February, notoriously one of the slowest months for the industry, still saw sportsbooks handling over $325 million and banking nearly $18 million in revenue. 
March welcomed in March Madness, perhaps the most enticing event for bettors in the United States, leading to huge jumps in both handle and revenue. Sportsbooks handled over $370 million and drew in over $34 million in revenue that month; the latter marking a near 90 percent rise. 
Growth stagnates within first year
Growth cooled following the conclusion of March Madness, with the handle hitting a low point in July 2023 at just over $237.5 million. 
The return of college football and the anticipation of the NFL's kickoff brought a boost for August, leading to the first month-to-month growth since March. Maryland sports betting handle was reported at $263.7 million, marking over a 6.5 percent increase from July. 
September should mark another month of growth with both college football and the NFL fully underway. NBA fans could also be getting in on the action, as well, with future bets available and the season tipping off in October. 
With Maryland still considered a new market, it can be a bit more unpredictable to estimate the growth from August, but projecting from a more established market still has its merits.
Projected Maryland sports betting handle and revenue for September 2023
For New Jersey, August 2022 saw sportsbooks handling $546,774,394, leading to $65,272,385 in revenue. The following month, those numbers shot up to $866,719,412 and $97,981,122 respectively. This made for a 59 percent rise in handle and a 50 percent growth in revenue. 
It's not unreasonable to think that Maryland could match that rate of growth month-to-month. With sports betting in the state still a new market and operators still marketing toward new customers, it wouldn't be surprising to see Maryland exceed those numbers, especially with a brand-new sportsbook having opened its doors for NFL kickoff on September 7. 
Directly applying New Jersey's month-to-month growth to Maryland's output in July would make for sportsbooks handling over $377 million and bringing in nearly $31 million in revenue. While those would be perfectly respectable numbers in and of themselves, many would be surprised if Maryland doesn't surpass that rate of growth this September. 
Sportsbooks operating in Maryland have certainly seen a booming market since it opened in the state, and it's led to quite a number of tax revenue headed back to the state. Sports betting has given Maryland over $23 million in taxes through July 2023.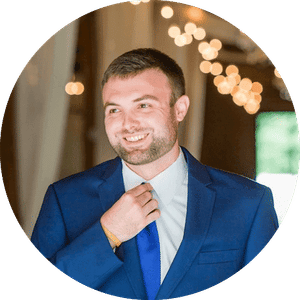 Garrett Tucker
Garrett Tucker is a sports aficionado from Huntsville, Alabama. Despite being born and raised where football is king, Garrett is a fan of all sports. Basketball has been the sticking point in the business for him, though. He currently runs an NCAA-certified scouting service for college basketball programs. You can find him on Twitter @G_Tucker.