Mackenzie Dern vs Yan Xiaonan Pick & Prediction
September 29, 2022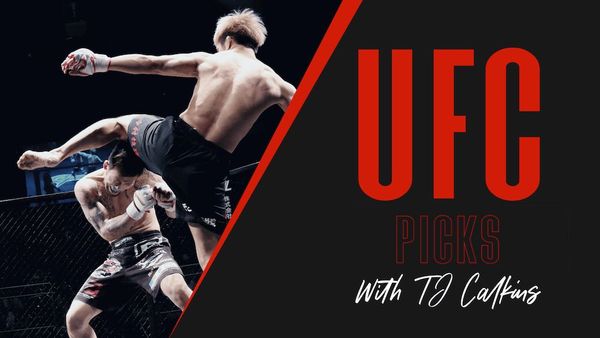 Mackenzie Dern is a -235 favorite against Yan Xiaonan. Their strawweight main event fight takes place at UFC Vegas 61 on Saturday October 1st, 2022. These fighters will make the walk right around 10PM EST. 
Be sure to always check out all of our UFC picks and promos!
Great promotions
Best Multi interface platform
Easy registration process
UP TO $1000 BONUS
Mackenzie Dern -235 vs Yan Xiaonan
✅ Mackenzie Dern's grappling prowess will always be the strongest part of her game. That would hold true even if she became one of the elite strikers in the division. Her BJJ game is truly next level and she is the biggest threat on the floor to any fighter that is not also a truly high end black belt. We have seen her striking and overall development level up over the years. She has now won five of six fights, with the loss coming to Marina Rodriguez. Rodriguez is a fighter Dern and her opponent have in common, as that was Xiaonan's most recent opponent, and a loss. Dern was destroyed on the volume side as a striker, as Rodriguez is a truly elite striker in the division. Where Dern failed to capitalize in that fight was in the wrestling. She completed just one of eight takedowns. She did not get to work on the mat in a manner she needs to against a striker the level of Rodriguez. Dern will have far more available success in getting the fight to the mat in this matchup. 
✅Yan Xiaonan enters this fight coming off a pair of losses coinciding with a step up in competition. She was first matched up with now champ Carla Esparza, who took her down with ease and beat her handily on the mat. That was followed up by a much closer loss to Rodriguez, where Xiaonan brought some of her own takedowns into play. Xiaonan will have the striking advantage on Dern in this matchup, but I do not see as large of a gap as Dern faced against Rodriguez. The stylistic matchup to focus on however was the loss to Esparza. In a fight that did not last eight minutes, Esparza notched three takedowns on three attempts and had nearly seven and a half minutes of control time leading to a ground and pound finish. 
✅ Dern is certainly not the wrestler that Esparza is. However, I have seen enough to believe that Dern can get this fight to the mat, even if she has to turn relentless in doing so. She even has the option of pulling guard if need be. In any event, Dern has avenues to get this fight to the mat, and will be able to bring it into her universe. Xiaonan has not notched a finish in the UFC, and will be unable to keep herself upright over five rounds. The fight hitting the mat will likely be far more dire than just dropping a given round for Xiaonan. It is almost certainly going to be the end of the fight the first time it hits the mat. After seeing what we saw against Esparza, Xiaonan simply will be too many levels below Dern on the mat. A finish, most likely a submission, is how this fight will end, and we only have to pay a tick over even money to get that outcome on Dern. Take Dern to win ITD at -120.
Great promotions
Best Multi interface platform
Easy registration process
UP TO $1000 BONUS