LeBron James reacts to Antetokounmpo brothers playing for Greece
August 8, 2022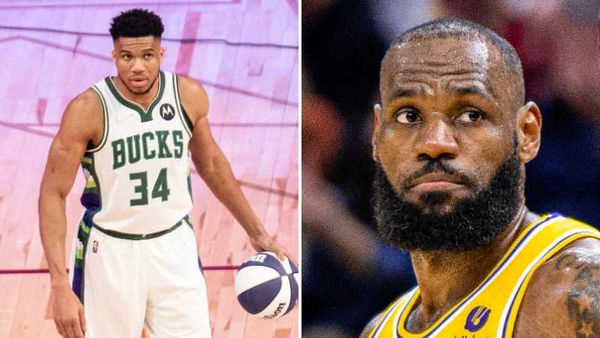 Milwaukee Bucks forward Giannis Antetokounmpo announced this week that he and his brothers would play for Greece in the upcoming 2022 EuroBasket this September. Los Angeles Lakers star forward LeBron James has since reacted to the news and showed his support on Instagram.
Antetokounmpo recently posted photos of him alongside his brothers⁠—Thanasis, Kostas, and Alex⁠—wearing the Greece national team uniform during what appears to be multiple training sessions.
Playing for Greece
Antetokounmpo confirmed that he would play for Greece a month ago on Twitter. He posted a photo of himself wearing the team's training shorts, captioning it with the flag of Greece.
The 27-year-old debuted with Greece in July 2013, playing for the Under-20 team. He was responsible for the team's 8–2 record and fifth-place overall finish in the 2013 FIBA Europe Under-20 Championship. In the tournament, the young Antetokounmpo posted 8.0 points, 7.6 rebounds, and 2.2 assists throughout ten games.
From 2014 to 2016, the Greek Freak would continue playing for Greece's senior national team. He had a one-year hiatus in 2017 and had to miss out on the EuroBasket due to a knee injury. Two years later, Antetokounmpo returned with the team in the 2019 FIBA Basketball World Cup. Since then, he has remained off duty for his national commitment.
The Bucks star said "it's a dream come true" to play alongside his brothers for Greece.
"Excited! I'm happy. For all of us to play, train, and take pictures together is a dream come true. My mother feels proud," he continued.**
"I try to help them as much as I can, but I'm not their coach. I tell them what is right and what is wrong. How to learn and make the team better because they are the next generation."
Remaining close to Nigerian roots
While his return to Greece was received well by most people, the Nigerian national team was not very happy about the Greek-Nigerian athlete's decision.
The two-time MVP discussed his decision to play for Greece in 2019. He said, despite growing up in Greece and learning everything about the culture since he was little, he always learned and lived in a "Nigerian home". He added he always respected and never forgot about his Nigerian roots.
"I grew up in a Nigerian home. Obviously, I was born in Greece and went to school in Greece. But at the end of the day, when I go home, there is no Greek culture," he explained.
"It's straight-up Nigerian culture. It's about discipline, it's about respecting your elders, having morals. There are a lot of people that I see, and I tell them that I am African. I am not just 'The Greek Freak'."
Now that the NBA star is set to play for Greece, Bucks assistant coach Josh Oppenheimer will also be joining the team's coaching staff.
With only a month away, the Greece national team is gearing up with various preparations for the tournament. They have received a place to play in Group C and will take on Estonia, Ukraine, Great Britain, Italy, and Croatia.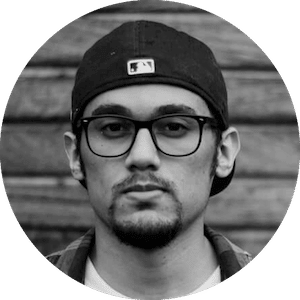 Gus Anderson
Gus Anderson is a gambling wizard. As a kid he dreamt about becoming a Tennis, Hockey and Golf professional but ended up as a gambling professional with focus on both sports & casino.