LeBron James dismisses rumor saying Bronny committed to Oregon
August 18, 2022
LeBron James has dismissed a rumor saying his son, Bronny James, is committed to the Oregon Ducks. The rumor originated from recruiting expert Jamie Shaw's claim, saying the Oregon Ducks had a 50 percent chance to recruit Bronny.
"He hasn't taken 1 visit yet and has only had a few calls with coaches and universities," LeBron said on Tuesday night. "When Bronny makes his choice you'll hear it from him. #JamesGang"
Currently, Bronny stands as the No. 7 shooting guard and No. 43 overall high school player in the 2023 recruiting class. He has been pursued by several programs such as UCLA, USC, Michigan, Ohio State, and Oregon.
Bronny became more popular after a gig in France this week in the AXE Euro Tour, where Bronny and his brother, Bryce, played with the California Basketball Club. Bronny delivered a one-handed dunk right over a defender's head.
Fans and NBA players have since reacted to the feat on social media.
"This crazy bronny!!" Utah Jazz ace Donovan Mitchell said.
"Hey, Bronny … impressive," Fox Sports analyst Skip Bayles wrote. "But your dad would've dunked it left-handed. You sure got away with it, though."
The claim
Shaw said that the Ducks had the highest chance of recruiting Bronny. He based his theory on the deep ties between the James family and Oregon, the flagship school for the Nike brand. Not only that, LeBron has a lifelong agreement with Nike.
"There are many ties between the James family and Oregon," Shaw wrote. "The connections mostly center around Nike. Oregon is the flagship school for the Nike brand. LeBron James and Nike have done business together with SpringHill Company. And LeBron has signed a lifetime contract with Nike as an apparel brand."
Oregon also recently snatched five-star recruits Mookie Cook and Kwame Evans. Mookie was Bronny's travel teammate when they played for the North Coast Blue Chips team in middle school.
After Oregon, Shaw said that Ohio State and USC had the best chance of recruiting Bronny. USC had a 25 percent chance of recruiting Bronny. Their main tie with Bronny is freshman Kijani Wright, a teammate of Bronny in high school.
"LeBron James is under contract with the Los Angeles Lakers. The James family is also heavily involved in the entertainment industry," Shaw said. "In addition, James has ties to the current team as he is a former high school teammate of USC freshman Kijani Wright.
For Ohio State, their connection with the James family is that Bronny was born in Cleveland and LeBron grew up in Akron. In the past, LeBron has also shared his interest in attending Ohio State if he had gone to college.
"LeBron has publicly stated if he went to college, he would have gone to Ohio State," Shaw wrote. "Intel says the two have gone past the formalities of mutual interest and are looking toward visits.
Although Bronny has yet to decide which college to attend, LeBron has prepared plans for his son's Basketball career. LeBron said earlier that he wanted to play at least one NBA season with Bronny before he retires.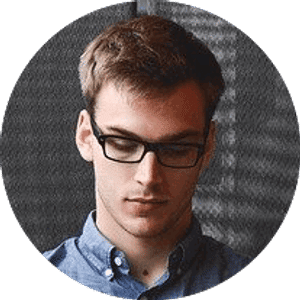 Jake Williams
Jake Williams is a sports gambling expert. He's been writing in the sports betting and DFS industry for over a decade. He specializes in MLB and NBA, along with College Basketball and College Football.