Lakers pick former Michigan State guard Max Christie as No. 35 pick
June 24, 2022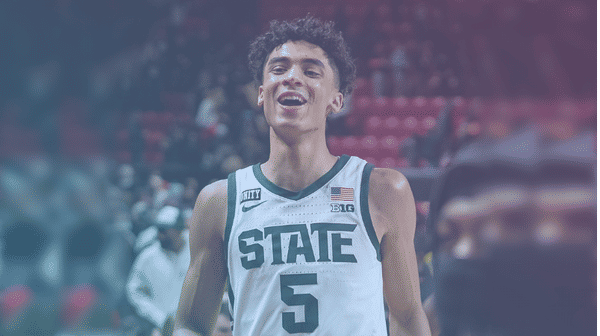 The Los Angeles Lakers have selected former Michigan State Spartans guard Max Christie with the No. 35 pick overall.
Christie was the only player that the Lakers picked on Thursday. To acquire him, the franchise had to go the extra length by establishing a trade deal with the Orlando Magic.
Franchise manager Rob Pelinka said that having a young player on the team was crucial.
Extra length to land Christie
The Lakers came short last season. The team failed to enter the playoffs, resulting in the firing of head coach Frank Vogel. The team's trivial performance led to LA's front office deciding to overhaul the team's internal.
Ahead of Thursday's NBA Draft, Pelinka explained that the team was eager to look for young prospects in the draft.
"So, yeah, one of the intentional sort of philosophical, architectural visions for us is to get younger and coach Ham has a passion for developing players," Pelinka said.
"So it would be a goal for us to try to somehow get into the second round to get a young player that we can develop. We've had great success if you look at our draft history, and the guys we've drafted and developed. We think we can do it again in 2022 if we can pull off a trade to get a pick."
To get around the issue, the Lakers decided to reconsider their resources. They laid eyes on Orlando and offered the team a future second-round pick and an undisclosed amount of cash.
Going pro with Lakers
Christie is a former guard for the Spartans. Similar to other draft participants, he only had a short stint at Michigan State. His entry into the draft was at the expense of his college eligibility with the program.
In 35 games played, the 19-year-old posted an average of 9.3 points and 30.8 minutes of gameplay. Additionally, the Big Ten All-Freshman Team recorded 3.5 rebounds and 1.5 assists per game.
"It's amazing. It's surreal. LeBron James, Anthony Davis, Russell Westbrook, Carmelo Anthony — I mean, the list goes on. A bunch of great players on the Lakers team. I think I can learn a lot and get better in that organization," Christie told reporters on Thursday.
"[Davis is] one of the greatest scorers of all time. I know he's a great player historically and he's a great player now, so he's someone I'll be looking to, for sure."
Playing in the NBA means that the 6-foot-6, 190-pound freshman must improve his shooting. Previously, he was limited to only 38.2 percent in field goals and 31.7 percent in three-pointers.
"It may not have been reflected this past year, but I think I know and I think everyone knows I'm a better shooter than what I produced," Christie said of his performance.
"Not really worried about the numbers that were produced — I'm a better shooter, and I'm going to shoot it better in the NBA."
Despite this, Christie is formidable in free throws, hitting a whopping 82.4 percent in his career, which LA could put into good use.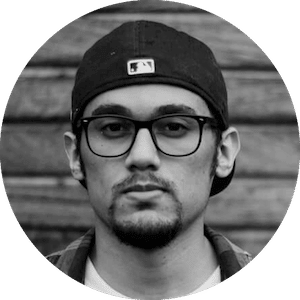 Gus Anderson
Gus Anderson is a gambling wizard. As a kid he dreamt about becoming a Tennis, Hockey and Golf professional but ended up as a gambling professional with focus on both sports & casino.