Orlando Magic picks forward Caleb Houstan No. 32
June 24, 2022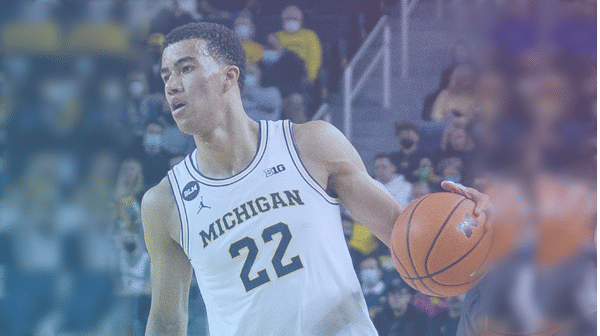 The Orlando Magic has chosen another Michigan Wolverines player in the NBA Draft. Caleb Houstan was picked No. 32 overall in the second round.
Many speculated that Houstan had already received a draft promise after rejecting invitations to both combine and team workouts. There is no proof to back such speculation. Regardless, the sharpshooter is a fine addition to the Magic.
Joining Magic
Houstan is a former five-star recruit in the Wolverines. He joined the program in 2021 and only had a year playing for the team. Despite a short-lived career, he made decent stats prior to his entry in this year's draft.
In 34 games played, the 19-year-old made an average of 10.1, 4.1 rebounds, and 1.4 assists per game. Additionally, his playing average per game is 32.0 minutes. However, in his last few games with the Wolverines, Houstan demonstrated inconsistent displays.
The 6-foot-8, 205-pound made quite a number of off shooting and was even scoreless in two out of five final games with the Wolverines. Moreover, he was limited to hitting only seven points in 13 games with the program.
The Canadian professional had a fair share of international experiences, including winning a silver award when he represented Canada in the 2019 FIBA Under-16 Americas Championship and finishing third place in the FIBA Under-19 World Cup.
Orlando might have seen something in Houstan that most missed. The young player surely has a good frame and shooting abilities, but his worrying stats before parting ways with Michigan might be a source of concern for the Magic.
Regardless, Houstan will be joining fellow draft entrants, former Duke Blue Devils forward Paolo Banchero. He was selected No. 1 overall in the first round of the draft.
The Gonzaga Bulldogs' Chet Holmgren and the Auburn Tigers' Jabari Smith went second and third, respectively. Holmgren ended up with the Oklahoma City Thunder, while Smith will debut with the Houston Rockets.
LA Clippers pick Moussa Diabate
Houstan's former teammate, forward Moussa Diabate, will also be starting his career in the big league after he was selected as the No. 43 by the Los Angeles Clippers. Reportedly, the Clippers were not planning to go with bigger names in this year's draft. Instead, LA resorted to Diabate.
The Clippers already have a wide selection of guards. Hence, selecting a guard prospect will likely be a huge waste for the team. Instead, the franchise opted to go with fixing its limping front court, and it seems that Diabate would do the job just right.
Why LA decided Diabate was the man they are looking for was likely due to his stats and performance, with many considering the Frenchman to be a prolific rim finisher. The 20-year-old's 64.8 percent efficient shots near the rim make him a formidable forward for the Clippers.
Similar to Houstan, Diabate only spent a year in Michigan but played slightly fewer games compared to the Magic's young professional. In 32 games, Diabate made 9.0 points. He also averaged 24.9 minutes and 6.0 rebounds per game.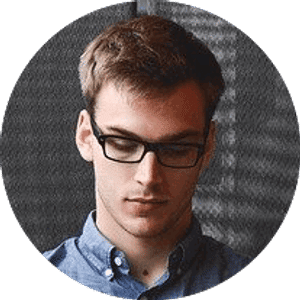 Jake Williams
Jake Williams is a sports gambling expert. He's been writing in the sports betting and DFS industry for over a decade. He specializes in MLB and NBA, along with College Basketball and College Football.