Knicks to sign Jalen Brunson with four-year contract
June 26, 2022
The NBA 2022 Draft is on the clock when some NBA teams make moves to add players to their roster.
The New York Knicks started by trading out their star point guard Kemba Walker and their 1st round pick to the Detroit Pistons. By this trade, the Knicks make room for a salary cap worth $9.2 million for the 2022-2023 season.
Per Mike Stein, it is rumored that some players will be added to the Tom Thibodeau roster for next season. Jalen Brunson will surely land at Madison Square Garden and it was very close to the deal, said Stein.
Stein also said that after the Knicks traded their 13th 2022 overall draft pick, Jalen Duren, the Knicks will sign the 25-years-old player from Mavs to the team immediately after the free agency opens next Thursday.
In addition, Stein reported that the deal was close for Brunson, and Knicks' president Leon Rose will try to offer Mark Cuban's price tag. It was reported that the deal was valued at $100 million with a four-year contract on paper.
Brunson's NBA stats
Brunson was drafted 33rd overall in the 2018 NBA Draft by the Dallas Mavericks. The 25-years-old was drafted together with Mavs' star Luka Doncic under Rick Carlisle's roster.
Brunson has been playing for the Wildcats in college and was drafted in the 2nd round, since then he played a total of 277 games and averaged 11.9 PPG in Mavs for four seasons.
In the 2020-21 season, Brunson averaged 12.6 points, 3.4 rebounds, and 3.5 assists per game and was nominated in the Sixth Man of The Year award vote and finished fourth. In that year he has come off the bench for 56 out of 68 games.
Last season, Brunson's statistics rose and he averaged 16.3 PPG, 3.9 rebounds, and 4.8 assists per game as he started 61 out of 79 games.
In the 2022 NBA Playoffs, Brunson always played from the starting 5 in all Mavs playoff campaigns. In the first-round playoff series, he scored a career-high 41 points versus the Utah Jazz and helped the Mavs win game 2 by 110-104.
Brunson addition to Knicks
The Knicks were 37-45 and not going to the playoffs last season. To secure playoff place, Stein says that Tom Thibodeau was urged to add some players to help Julius Randle for the upcoming season.
The Mavericks' president of basketball operation Nico Harrison said that he was aware of the Knicks' clearing cap space. He said that after Thursday's draft, Mavs isn't concerned about signing Brunson.
"I mean, we're aware of, but we knew they would do that, "Harrison said." We weren't shocked that they did that. They tried to do it at the trade deadline. [We] don't really have a concern level. It was expected. "
However, according to Stein, the Mavs management said they believe at the end of the season, a four-year offer in the range of $85 - $88 million can hold Brunson to stay.
Stein also said the Knicks' addition of Brunson will happen because the situation is supported by family connections with his father to get the star guard to Madison Square Garden.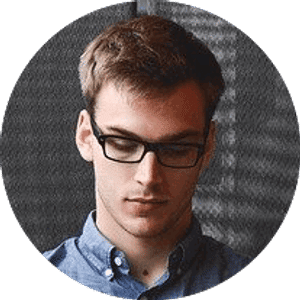 Jake Williams
Jake Williams is a sports gambling expert. He's been writing in the sports betting and DFS industry for over a decade. He specializes in MLB and NBA, along with College Basketball and College Football.