Reports: Tigers' Dylan Cardwell step down from 2022 NBA Draft, set to return in Auburn
May 31, 2022
Auburn Tigers center Dylan Cardwell announced his withdrawal from the 2022 NBA Draft and is set to return playing for the Tigers in the next season, as per CBS Sports' Jon Rothstein.
Cardwell was named as one of the 283 early entrants to the 2022 NBA Draft. The young star center decided to make his foray on April 26 alongside Auburn forward Allen Flanigan. Both were expected to receive feedbacks from pro teams in addition to receiving potential invitation to the NBA Combine this month.
Flanigan has yet to step down from the draft and in order to maintain NCAA eligibility, he must maintain such a stance until June 1. Cardwell's reported return to the Tigers, on the other, means that the team will be reunited once again with their last season front court rotation centerpiece.
Cardwell to return with Tigers
Cardwell is a crowd-favorite in Auburn. It is likely that the young center will pick up the same role which he left for the draft. Cardwell accumulated a total of 34 games played last season, averaged 3.0 per game on both points and rebounds. Additionally, he was 69 percent shooting from the floor.
Moreover, Cardwell also led the Tigers to claim the SEC title and wrapped the conference with a 28-6 record. Proceeding to the NCAA Tournament, Auburn was ranked No. 2 seed team. Unfortunately, the team was defeated in the second round by series opponent Miami.
The emerging star talent also made an impressive feat in defense play with the Tigers. Cardwell registered the second highest blocks of 42 just behind teammate Walker Kessler, who is also one out of four Auburn players who entered the draft alongside Cardwell, Flanigan and Jabari Smith.
The quarter was Auburn's main pieces. Kessler was responsible for the Tigers' 155 outstanding NCAA run, while Flanigan averaged 6.3 points and often hit 20 starts in games. Moreover, the latter had huge gap of missing games attendance with Auburn since September last year for going through a procedure to repair his right Achilles. He would return in late December.
Smith, on the other, is a well-decorated collegiate star. The 19-year-old was in an award hunting spree in 2021-2020, winning the 2022 SEC Freshman of the Year and 2021 Nike Hoop Summit just to name a few.
He was also responsible in leading the team scoring-wise, hitting per game average of 16.9 points. Smith has been predicted as a strong candidate for the draft's possible top-three selection, while Kessler is likely to win the first-round pick.
Tigers' head coach shares optimism in new lineup
Speaking to the media, Tigers head coach Bruce Pearl revealed that the team's roster lineup made him excited of what Auburn may achieve forward. Perhaps too excited with the returning veterans and new replacements coming in, Pearl is feeling like a character straight out from the Bible.
"I feel like Noah, since I just came back from Israel. I have got at least two of everything at every position, and a little more depth at guard from bringing in Tre (Donaldson) and bringing in Chance (Westry)," Pearl said.
"On the front line we have five. We lost two (Kessler and Smith) and we brought in two (five- star prospect Yohan Traore and Morehead State transfer Johni Broome)."
Pearl recalled how Smith played unlike a freshman and adding that despite losing three high caliber players for the draft, new replacements was highly promising for the vacant spots.
"We have a mixture of some veterans coming back, but I think some of these young guys definitely have a chance to contribute. Last year we had one freshman, Jabari Smith, and he didn't play like a freshman. This year we have three who I think can all play some. I think they will all play. We will see how quickly they assimilate," Pearl added.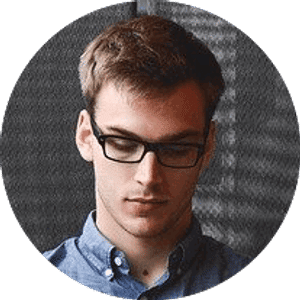 Jake Williams
Jake Williams is a sports gambling expert. He's been writing in the sports betting and DFS industry for over a decade. He specializes in MLB and NBA, along with College Basketball and College Football.