Kansas junior guard Christian Braun declares for NBA draft
April 25, 2022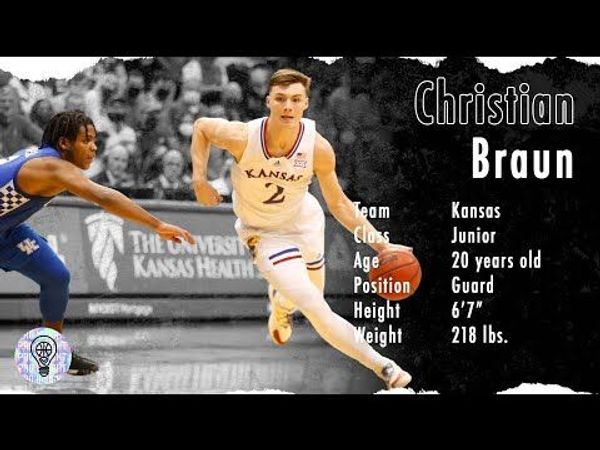 Kansas Jayhawks junior guard Christian Braun announced Sunday on Twitter that he would enter the 2022 NBA draft. According to a statement released by the program, Braun's draft status would remain the same throughout his entire process. He can still return to Kansas for his senior season if he withdraws his name from this year's draft pool by June 1.
The decision to enter the draft was difficult for Braun, as it followed a season where he won multiple championships. However, he said that he was excited to explore his options and work toward becoming an NBA player.
"It is hard to follow a season where you win every championship that's in front of you, but I'm excited to explore the options in front of me and enjoy this process," Braun said.

"I've worked my whole life to show the NBA who I am and what I'm about, so I will continue to put my head down and work to achieve my dream of playing in the NBA."
Leading Kansas to NCAA championship
Braun was one of the top 30 prospects in the ESPN 100 last season. He was also named to the second team of the Big 12. He averaged 14.1 points and 6.5 rebounds per game during his junior season.
In the NCAA championship game against North Carolina, Braun had 12 rebounds and 10 points as the Jayhawks came back from a 15-point halftime deficit and defeated the North Carolina Tar Heels.
The 6-foot-6 guard said that his season at Kansas was great. He added that winning a national championship had been his goal from the beginning.
"This year at Kansas couldn't have gone any better," the guard from Kansas said. "Winning a national championship was our goal from day one."
Braun showed the NBA what he was capable of. He also said that his main focus was on taking on any challenge that came his way and he was willing to do whatever it took to help his team win.
Playing different positions
Braun played multiple positions for the Jayhawks this season. He was able to excel at various aspects of the game and was a versatile player who could play various roles. He is regarded as one of the best rim-protectors in the draft class.
Although he wasn't considered a high-profile recruit coming out of high school, Braun improved his standing in the NBA by enhancing his strength and becoming a quick and explosive player.
In a statement released by the school, Kansas coach Bill Self said that he believed Braun could be a first-round draft pick if the junior guard kept up his performance.
"We all believe Christian is a first-round talent," Self said. "We think he has a shot to go high in the draft and we are very hopeful that he does... I honestly believe if Christian performs like he is capable of performing, he's a guy who is talented enough that the feedback he'll receive (will say) that he can be a high draft pick and then it will be Christian's and his family's decision to do whatever they want to do after that."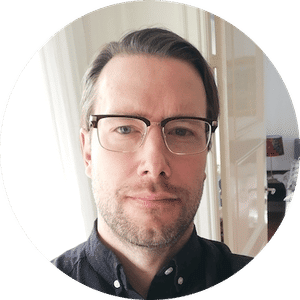 Martin Evergreen
Martin Evergreen is a sports betting professional who provides initiated betting picks and predictions. His main focus is on NHL picks, sportsbook promotions, and casino stories.