Jared Gordon vs Leo Santos Pick & Prediction
August 18, 2022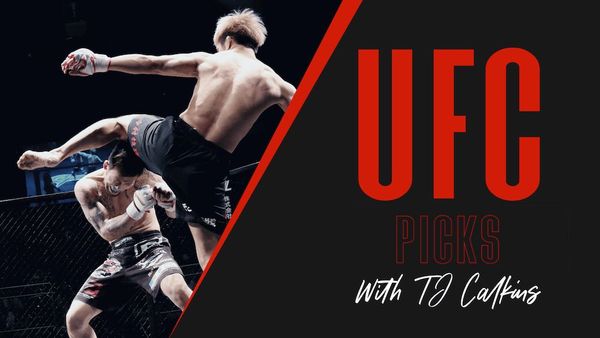 Jared Gordon is a -265 favorite against Leo Santos. Their lightweight fight takes place at UFC 278 on Saturday August 20th, 2022. These fighters will make the walk right around 9PM EST. 
Be sure to always check out all of our UFC picks and promos!
Jared Gordon -265 vs Leo Santos
✅ Leonardo Santos is a very well rounded and dangerous finisher. He is on a two fight skid in which he was finished in the second and third rounds due to the depletion of his gas tank. His fight against Clay Guida should have been stopped after Santos dropped him and poured it on. His KO loss to Grant Dawson came with just one second left in the fight. Santos has every advantage in the first two rounds of this fight. Santos throws tight and sharp in the standup, which has been a very real problem for his opponent in the past. His punches come with power and he has plenty of knockdowns in the UFC. As mentioned, we have seen Gordon not dow ell taking damage, so that could easily come into play from the first exchange forward. On to the grappling, which is a huge factor. Santos is one of the most elite grapplers in all of the UFC. If he has anything of a gas tank left on the mat, he will have a massive advantage and be very live for a submission from top or bottom.
✅ Jared Gordon is 6-4 under the UFC banner. His well rounded and mixed approach generally has a need for him to take the fight to the floor to notch wins. He is 0-3 in the promotion in fights in which he did not notch any takedowns. Not coincidentally, he has struggled with superior grapplers. The list of fighters he has lost to reads Grant Dawson, Charles Oliveira, Joaquim Silva and Diego Ferreria, all with real similarities to Santos. Gordon is also a fighter that does not finish his opponents. His last five wins have all come by way of decision. I suspect he will not have the option of a wrestling heavy approach. Gordon will likely have to win this fight in the stand up, but I only see one area where he has a potential advantage. That is in the cardio. Gordon could win this fight in the later stages if we see the gas tank of his opponent run out again. 
✅ I think we have a real opportunity given the betting line of this fight. It seems to take more into account recent results than actual skill sets. Gordon is going to have to take this fight to deep water and survive the more dangerous striker and much more dangerous grappler to get to the portion of the fight where his gas tank can take over. I suspect he will have trouble doing that with not being able to mix in wrestling in the early portions. The +225 flat line on Santos is attractive enough, but a decision win is unlikely. More likely is a finish in those first two rounds, so I am opting for the big +500 return on Santos ITD.