James Harden signs two-year deal with 76ers, takes $15 million pay cut
July 10, 2022
Philadelphia 76ers star James Harden will take a $15 million pay cut next season and sign a new two-year contract with the team, according to The Athletic. This would result in a $32-33MM salary range for the 2022-23 NBA season.
Although the deal's details aren't yet known, the new contract reportedly includes a player option for the second year. On Wednesday, Harden declined his $47.4 million player option, signaling his intention to give Philadelphia additional salary-cap room and roster flexibility to strengthen the components of the team and NBA scoring champ Joel Embiid, with the sole focus on a championship run in 2022.
Harden's decision to opt-out this summer gave the Sixers access to the non-taxpayer mid-level exception and the bi-annual exception in free agency. They used those resources to sign two former teammates, P.J. Tucker and Danuel House Jr, who agreed to a $33.2 million three-year fully-guaranteed contract and an $8.5 million deal for two years.
The moves also give the 76ers a familiar look as Harden, Tucker, and House all played together for three seasons in Houston from 2017 to 2020. The current president of the 76ers, Daryl Morey, was the general manager of the Rockets throughout that time.
Sixers acquire Harden following injury
Morey traded Ben Simmons to the Nets for Harden on February 10. After recovering from an injury to his left hamstring during the All-Star break, the 32-year-old made his NBA debut for the Sixers. The team won its first five games with him before encountering the expected difficulties.
Following the deal, the 76ers proceeded to the Eastern Conference semifinals, where they were defeated by the Miami Heat. Joel Embiid, a candidate for Most Valuable Player, did not play in the first two games of the 76ers' six-game series against the Heat. Only two shots were made by Harden in the second half of the 76ers' season-ending loss to the Miami Heat in Philadelphia.
"Man, for me personally, it's been a long year," said Harden after the Sixers' second-round playoff series loss to the Heat.
"But since I've been here, it's been great. We're trying to build something so fast. We're trying to build a championship contender team so fast — which I still think we are, we're just missing a few pieces. But other than that, we tried to go for it right away. We just came up a little short We've still got to put work in and continue to keep going."
Harden's records
Harden just came off of being named to his 10th All-Star team in 13 seasons and finished the 2021-22 season, averaging 22 points, 10.3 assists, and 7.7 rebounds per game. Harden's playoff averages dropped to 18.6 points, 8.6 assists, and 5.7 rebounds. He showed moments of playoff brilliance, notably a 16-point fourth quarter against Miami in Game 4, but failed to create separation off the dribble and find the correct spaces in half-court offense at times.
The 76ers and Harden's camp considered that the seven-time All-NBA star would have a complete and healthy offseason this summer ahead of the 2022-2023 NBA season. According to multiple sources, Harden resumed his workout and on-court routine earlier this offseason and has been increasing his conditioning and training as the summer continues.
Typically, NBA players take a break before beginning their summer training routine, but Harden returned to the gym two weeks after the season concluded on May 12. Reports say that 76ers assistant Sam Cassell has spent a significant amount of time running Harden's workout this summer.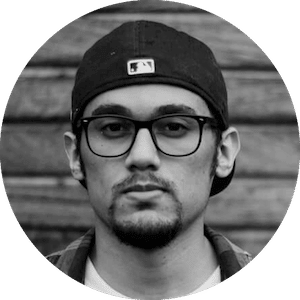 Gus Anderson
Gus Anderson is a gambling wizard. As a kid he dreamt about becoming a Tennis, Hockey and Golf professional but ended up as a gambling professional with focus on both sports & casino.