Avalanche re-sign Canadian star forward Andrew Cogliano
July 6, 2022
The Colorado Avalanche made history this year after winning its first Stanley Cup title since 2001. The Avalanche are aiming to win their fourth championship title next year, and the first step they took was to re-sign Canadian veteran forward Andrew Cogliano.
Colorado announced the decision this week on Tuesday. They signed Cogliano to a one-year contract with undisclosed information surrounding the financial terms.
The contract extension was issued because the star athlete helped the team reach its success this year despite being only acquired by the Avalanche in March 2022.
"We're excited to have him back for another season," Avalanche general manager Joe Sakic said.
Cogliano agrees to contract extension with Avalanche
Sakic also praised the veteran athlete, who was on the brink of entering free agency after playing for the San Jose Sharks. Sakic explained that Coglinao's skills and leadership capability were why Colorado wanted to keep him.
"Andrew was such a big part of our Stanley Cup championship with his leadership and veteran presence," Sakic added.
"He battled back from various injuries throughout the playoffs and played key minutes for us when we needed it the most. He's a great teammate who works hard on and off the ice and sets a great example for the rest of the group."
The 35-year-old began his professional NHL career with the Edmonton Oilers in 2007. He parted ways with Edmonton in 2011 to play for the Anaheim Ducks. After an eight-year stint in Anaheim, the left-winger was traded to the Dallas Stars for forward Devin Shore.
Two years later, he would play in San Jose until the franchise set him off as an unrestricted free agent following playoff contention. The Avalanche laid eyes on him and acquired the Canadian in exchange for a single 2024 fifth-round draft pick.
"I've been in the League for a long time," Cogliano said. "You have thoughts, you have things that go through your head, but I really felt after us winning (the Cup) and me playing on the team and me being a part of the group and seeing what the Avalanche are all about, I just found another level of intensity, I found another level of motivation that I was excited to push again."
The Toronto native might not be a full-fledged offensive player, and from the looks of it, Colorado's offensive department is not lacking much this year — considering that forward players such as Mikko Rantanen, Nathan MacKinnon, and team captain Gabriel Landeskog are all posting decent goals per game.
However, the team required Cogliano for his veteran leadership and playoff experience to help players. The decision to acquire him bore fruit. In 16 playoff games with the Avalanche, Cogliano made six points, three of which are goals, and the rest are assists.
"I thought it was one of the most enjoyable experiences, enjoyable moments, and three months of hockey that I've played in a long time, if not the most enjoyable," Cogliano added.
"So, all those factoring in, I thought to myself, you have a chance to return and go into a season as a team that's won. That's something, I really wanted that feeling."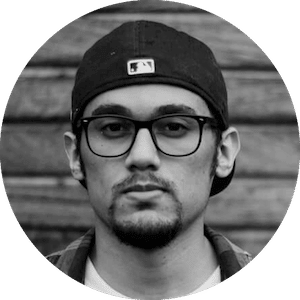 Gus Anderson
Gus Anderson is a gambling wizard. As a kid he dreamt about becoming a Tennis, Hockey and Golf professional but ended up as a gambling professional with focus on both sports & casino.