Illinois to receive first prospect for 2023 class, report says
July 11, 2022
The Illinois Fighting Illini's basketball team has yet to land any commitments in its 2023 recruiting class. The program is undergoing a rough recruiting phase this offseason, four months ahead of the start of the new season.
However, the Fighting Illini might soon recruit its first prospect. According to FutureCast's Commitment Forecast on Rivals.com, there is a 67 percent possibility for the team to acquire the commitment of three-star center Amani Hansberry.
Fighting Illini to land Hansberry
The Fighting Illini is at risk of having no commitments for next year despite their notable success with the 2022 recruiting class. Head coach Brad Underwood seems to be slightly selective this year.
In 2018, Underwood and the Fighting Illini landed Ayo Dosunmu, and Kofi Cockburn followed the following year. Both players play professionally in the NBA—the former with the Chicago Bulls and the latter with the Utah Jazz. From 2020 to 2021, Illinois had three shining prospects, namely Coleman Hawkins, RJ Melendez, and Luke Goode.
Hansberry visited the program on June 28, and assistant coach Chester Frazier was responsible for reeling the prospect into the class.
Aside from Illinois, the 6-foot-7, 245-pound center reportedly has received 20 total offers from the Kansas Jayhawks, DePaul Blue Demons, George Mason Patriots, Howard Bison, and more. According to Rivals.com, the prospect holds "medium" interest in all of these programs.
Hansberry is often praised as a great center for his ability to push forward and be in contact with players. His overall athleticism allows him to catch and have decent three-pointers.
"When watching Hansberry's tape, it felt like I was watching a grown man amongst boys. The qualities that stood out most were his physicality, size, and strength," Collin Allen of Writing Illini wrote.
"The three-star big man uses every inch of his large 6-foot-8, 230-pound body to his advantage down low. He isn't afraid of putting a body on a body and converting on contested finishes despite contact."
Four-star forward Trent Pierce's list of teams includes Illinois
The Fighting Illini could also land Compass Prep High School forward Trent Pierce to the team. Pierce announced Tuesday that he had finalized his list of potential teams to join. The list comprises the Oklahoma State Cowboys, Minnesota Golden Gophers, Oklahoma Sooners, Florida Gators, Missouri Tigers, and Fighting Illini.
Reportedly, Pierce had visited four programs and only has to do one more on his schedule. Previously, the forward went to Minnesota (Feb 12), Oklahoma State (May 13), Oklahoma (June 15), and Missouri (June 29).
Having Pierce on the team is crucial for the Fighting Illini. He is known for his great display of athletic ability and an outstanding piece in offensive strategy.
"Pierce has that super athletic ability mixed in with a killer offensive game. This kid could be a really special player when used right. I love that Illinois is in Pierce's top six. We need to add to the class of 2023. Pierce would be a great starting point to what would be a foundation-building class for the Illini," Writing Illini's Rees Woodcock wrote.
In addition to that, Pierce is known as a great shooter, and similar to Hansberry, the forward's athleticism allows him to maneuver easily on the field.
"This kid could be a really special player when used right," Woodcock added.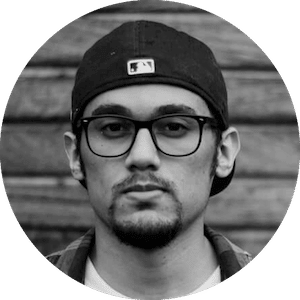 Gus Anderson
Gus Anderson is a gambling wizard. As a kid he dreamt about becoming a Tennis, Hockey and Golf professional but ended up as a gambling professional with focus on both sports & casino.