French forward Zacharie Perrin to join Illionois Fighting Illini
June 28, 2022
International basketball young forward Zacharie Perrin revealed to ESPN that he has committed to play for the Illinois Fighting Illini. The Frenchman is considered one of the best prospects this year and will be the youngest to play in the next season.
Adding Perrin to the team would likely be a huge advantage for the Fighting Illini not only due to his playing experience but also since the team is currently undergoing massive lineup overhauls following the parting of some of its rosters. Nonetheless, Perrin seemed confident with his decision of playing in Illinois.
Perrin to play for Fighting Illini
Joining Illinois' Class of 2022, Perrin is the 12th scholarship player to have committed to the program. Reportedly, the Frenchman would likely be the last addition to the team this summer.
Speaking to ESPN's Jonathan Givony, Perrin shared his commitment and excitement to play for the Fighting Illini. He explained that head coach Bradley Cole Underwood alongside assistant coach Geoff Alexander proposed to him what they have in store for him.
"Coach Underwood and Coach Alexander came up with a very detailed plan for how to take my skill set and body to the next level," Perrin said.
"They analyzed my film, figured out my strengths and weaknesses, and laid out a plan that made a lot of sense. They are a winning program, coming off back-to-back Big Ten championships. They are also a team that needed a rotation big, so there is a chance I can help them right away."
Moreover, before making his way to play in the United States, Perrin had a fair share of experience last season with the Antibes Sharks, playing in the LNB Pro B, a second-tier level professional league in France.
According to 247Sports' Illini Inquirer Jeremy Werner, with the Sharks, the young forward appeared in 19 games, where he averaged 21.6 points, 10.8 rebounds, and 2.8 assists. Additionally, he also made 1.6 steals and 1.1 blocks.
"I didn't consider college until very late in the process since I was focused on going pro with Antibes. UCLA, Texas, Florida, Memphis and BYU all recruited me, but the facilities, staff and the overall level of the Big Ten made it difficult to pass up Illinois," Perrin added.
"Once college programs started to present their projects, it became clear to me that's what I wanted to do. I didn't have a ton of European options outside of Antibes because of French league regulations."
Contributions, fixing Illinois' posture
Perrin also shared that he remains confident as he developed physically playing collegiate basketball. He felt that college basketball is where he belongs and was optimistic in becoming an outside shooter.
"My goal is to first and foremost become a better basketball player. I am only 17 years old, and still need a lot of development physically. There isn't a better place to gain strength than college. I will also focus on becoming a very good outside shooter," he said.
The Frenchman also mentioned his potential contribution to Illinois, believing in his size, shooting, and quickness would benefit the program well as he develops himself to enter pro basketball in the coming years.
"I think I can become a very tough mismatch both at the 4 with my size and at the 5 with my shooting and quickness. Hopefully, it gets me to a high level of professional basketball in a few years," Perrin continued.
The 6-foot-11, 220-pound power forward will be joining Matthew Mayer, Terrence Shannon Jr in addition to four four-star prospects, such as Skyy Clark, Ty Rodgers, Jayden Epps, and Sencire Harris as the Fighting Illini fixes their posture following quite a number of turnover rates of last year's players.
Some of the rosters that parted ways from the program have kick-started their professional career, namely leading scorer Kofi Cockburn with the Utah Jazz, Puerto Rican Alfonso Plummer, and Trent Frazier. Two others, such as Jacob Grandison and Andre Curbelo transferred to play for another program—Grandison to Duke, while Curbelo went to St. John.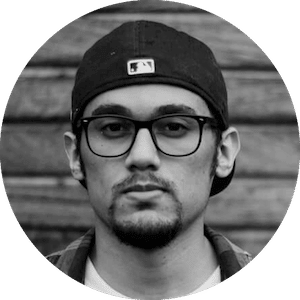 Gus Anderson
Gus Anderson is a gambling wizard. As a kid he dreamt about becoming a Tennis, Hockey and Golf professional but ended up as a gambling professional with focus on both sports & casino.