Four-star OL Connor Lew joins Miami Hurricanes
August 7, 2022
Kennesaw Mountain High four-star offensive linesman Connor Lew will join the Miami Hurricanes for his newest college football career. 247 Sports reported that he picked Miami over Georgia, Auburn, and Clemson in an announcement early Friday evening.
Following the announcement, Lew admitted that he watched the Hurricanes as he grew up, mentioning that his father was a huge fan of the college.
"My dad is a big Miami fan," Lew said. "I don't think it's a big secret if you see his social media. Being familiar and being close to the program every Saturday, going downstairs and seeing Miami play, familiarity is another thing for Miami."
Lew was one of the most-wanted centers in the class of 2023. TOP247 listed him as the nation's 14th inside offensive lineman overall.
He said one of his considerations when choosing Hurricanes as his next stop was the coaches, Mario Cristobal (head coach) and Alex Mirabal (defensive line).
With Cristobal and Mirabal, Miami has arguably one of the best offensive-line coaching staff in the country.
"I'd say a lot," Lew said of what brought him to Coral Gables.
"But the two most important factors for me were #1 given the fact that you have a head coach who is a forward line guy and develops offensive linemen along with a good offensive line coach, coach (Alex) Mirabal. I said it all the time, it's really special. They are developing linemen. They proved it."
Apart from the coach factor, Lew said that he knew the Hurricanes were the right place for him from his experience during the official visit. He mentioned that he is rarely comfortable when visiting new places, but the Hurricanes were an exception.
"The family vibe I experienced during my official visit, I repeat this over and over again, the word family is used a lot in hiring, only a few schools I can name demonstrate this and Miami was one of them," Lew explained.
Cristobal's charm work
Cristobal and his staff have done a good job during the offseason. Alongside Lew, they have also signed Francis Mauigoa, Logan Sagopulu, and Jonathan Denis.
Mauigoa said that one of his reasons to join Hurricane was the presence of the coaches on the team. He visited Miami in June and made a commitment to Hurricane at the beginning of July. With that, he turned down offers from Alabama, Florida, Tennessee, and USC for the Hurricanes.
"It's been unbelievable," Mauigo said.
"This commitment kind of blocked out some noise. That's a big part on why I committed early. My commitment was based on where I fit in the best. With Mario Cristobal, Coach (Alex) Mirabal -- with a head coach who played offensive line, that's something different."
The Hurricanes returned to their training ground in Greentree Practice Field in preparation for the Fall Camp. Cristobal said he was confident with the way his team has been performing so far, and that he puts a lot of trust in all the team.
"I am making sure that we are competing and earning roles across the board so that everyone can contribute in a positive way," he said.
"It is also an opportunity to get clarity on our identity as a football team: our physicality, our discipline, our ability to execute."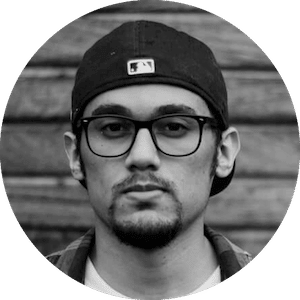 Gus Anderson
Gus Anderson is a gambling wizard. As a kid he dreamt about becoming a Tennis, Hockey and Golf professional but ended up as a gambling professional with focus on both sports & casino.