Former Memphis forward Emoni Bates transfers to Eastern Michigan
June 30, 2022
Former Memphis Tigers forward Emoni Bates announced Wednesday this week that he will be transferred to the Eastern Michigan Eagles. However, a spokesperson in Eastern Michigan claimed that the transfer could not be confirmed.
Bates' reason to move in with the Eagles remains to be seen. However, many have speculated that the program's location could likely be one of the factors of the transfer as the forward is now playing in his hometown.
Shortly after announcing his entry to the transfer portal, quite a number of programs have laid eyes on him. The five-star prospect could be a valuable piece to the team as many regarded him as one of the best recruits in 2021.
Bates transfers to Eastern Michigan
Bates' move on Wednesday afternoon shocked college basketball enthusiasts. Ranked No. 5 overall player in the 2021 class according to 247Sports' composite ranking, Bates debuted his collegiate career with the Tigers in 2021.
However, despite huge and strong expectations put on the young prospect, the 18-year-old did not dominate the court as much as many thought he would.
Bates missed out on a total of 15 games in his first season with the Tigers and during a year stint with the program, he only played 18 games. Additionally, the 2020 Gatorade National Player of the Year posted an average of 23.4 minutes per game, 9.7 points, 3.3 rebounds and 1.3 assists.
Moving to Eastern Michigan was a shocker as many predicted Bates would commit to either Michigan or Michigan State. Perhaps the transfer was all for the best for the player. Playing with the Eagles could help Bates get back on the track in college basketball, compared to hitting the national spotlight had he decided to transfer to Michigan or even Louisville.
Bates' stats
Despite a few numbers of hardships in Memphis, Bates is still a valuable player in college basketball. It did not take long for him to take the limelight in the Mid-American Conference as a high-profile prospect.
"Bates is a dangerous contested shot-maker who arguably is the best scorer in high school basketball. He can score in a variety of ways due to his ability to put the ball in the basket at all three levels. He is dangerous pulling up from deep in transition and has range that extends past the NBA three," 247Sports' recruiting analyst Brandon Jenkins wrote.
"Bates has a quick trigger and shoots over defenders with ease. He is unfazed when attempting jumpers with a high degree of difficulty due to his length, quick release, and touch. He also has instincts as a passer and will occasionally make the right find when a defense zeroes in on him."
His transfer to Eastern Michigan could be a great help for the program since the Eagles have yet to reach the NCAA Tournament since 1998.
The Eagles could put Bates to multiple positions should the program see it fit. Jenkins praised Bates for his versatility and a future dominating shooter in collegiate basketball.
"Defensively, there is a lot of potential there He could be versatile on that end as he has the size, length, and fluidity to check multiple positions," Jenkins continued.
"Bates has multi-year all-star type potential in the association. Potential in which he displays while being extremely productive dominating the high school basketball scene in the scoring category."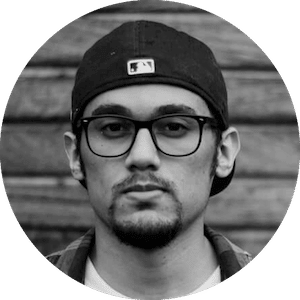 Gus Anderson
Gus Anderson is a gambling wizard. As a kid he dreamt about becoming a Tennis, Hockey and Golf professional but ended up as a gambling professional with focus on both sports & casino.