Former LSU Shareef O'Neal says father against NBA Draft entry
June 22, 2022
Former LSU senior forward Shareef O'Neal entered the NBA Draft this year at the expense of the remaining of his college eligibility. The son of legendary NBA player Shaquille O'Neal recently shared that his father was against him entering the draft.
Shareef said he entered the Los Angeles Lakers' court for a pre-draft workout on Tuesday without his father's blessings. The Lakers were his father's former team, where Shaq played alongside the late Kobe Bryant.
The NBA Draft deadline is on June 23. Going professional and following in his father's footsteps has been something Shareef always wanted to do.
'He didn't want me to do this' Shareef says
Shareef's collegiate career was plagued with health issues that put him under heavy restraint. Nonetheless, Shareef decided to remain in the draft while others bailed out. It is clear now, however, that his old man disagreed.
The older O'Neal said he wanted his son to "stay in school". During a video news conference, the junior O'Neal added that he and his pops "kind of bump heads" about his progress in the draft.
"We kind of bump heads about this process. He wanted me to stay in school. I wanted to better myself through this. He knows I'm working out with teams. But I'm not going to lie, we ain't talked about this," Shareef said.
"So, he didn't want me to do this, and I know he probably doesn't want me saying this, but sorry. We're both grown, we'll get past it."
He insisted that his father did not have the same struggles as him back in the day, adding that the two O'Neals went through "a different grind".
While Shareef had to get through a series of pre-draft workouts, his old man went straight to debut in the big league with the Orlando Magic.
"I'm kind of just going through it. He didn't do any pre-draft workouts; he just got straight on the (Orlando Magic), so it's a different grind," he added.
Possibilities of joining Lakers
Throughout his four years in college basketball, Shareef played for two college programs. The first was the UCLA Bruins, and the second was his father's former college team, the LSU Tigers.
The 6-foot-10, 215 pounds played 37 games in his career, averaging 11.0 minutes per game while hitting 2.6 points. Shareef was a medical redshirt during his first year with the Bruins. He was enrolled but missed the entire 2018-2019 season.
"I feel like me and him have a whole different story now. I went through some things that he didn't go through. He was the No. 1 pick in the draft," Shareef said when asked whether his father's legacy burdened him.
"I kind of had to grind to get here. I had to grind a lot. I had to go through some stuff these past four years—foot injuries, heart surgeries—and I don't really look to be in his shadow."
The probabilities of him joining the Lakers are slim since LA currently does not have any pick for the draft. However, a source close to the Lakers told ESPN that the franchise might pull another Austin Reaves stunt.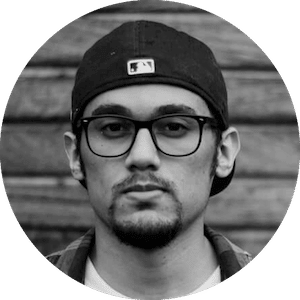 Gus Anderson
Gus Anderson is a gambling wizard. As a kid he dreamt about becoming a Tennis, Hockey and Golf professional but ended up as a gambling professional with focus on both sports & casino.