Former LSU forward Shareef O'Neal to stay in NBA Draft after list confusion
June 7, 2022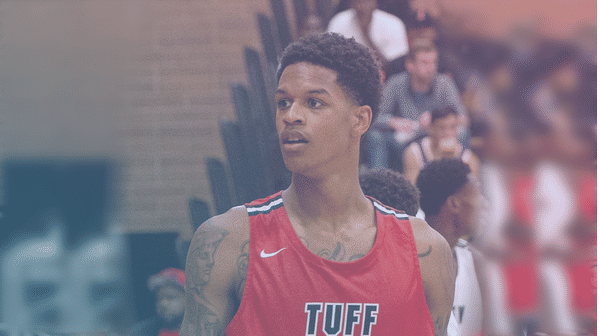 Former LSU senior forward Shareef O'Neal will remain in the 2022 NBA Draft after his name was mistakenly included on the entry prospects list that withdraw from the draft ahead of the deadline on June 1.
The Athletics' Shams Charania reported the news about the young forward and after the confusion was cleared out, it was decided that the son of the Hall of Famer Shaquille O'Neal would stay in the draft until the main event takes place on June 23. Charania also added that Shareef had scheduled workouts with NBA teams in the draft.
Shareef staying in NBA Draft
Shareef started playing for LSU in February 2020 after he entered the transfer portal and parted ways with UCLA. LSU was where his father played college basketball.
However, landing a spot at LSU was not all smooth sailing. Shareef sustained a foot injury, which kept him from playing conference games during his first season with the program. Overall, the former LSU big man only played 10 games overall.
In the following 2021-22 season, the 22-year-old had to miss out on a total of 12 games. Shareef played 14 games in that season, where he averaged 9.4 minutes per game, 2.9 points, and 2.1 rebounds. Shortly after the season ended, the young forward stepped into the transfer portal to play somewhere else.
Shareef's collegiate career was slightly unfortunate. He was barred from playing in the majority of early-season games due to his injury. At UCLA, the 2018 Jordan Brand Classic had to wear a medical redshirt. He announced that he would miss the entire 2018-2019 season, his first year playing for the program due to a heart condition.
"It has been a bumpy path but impact wise I am trying to show that I am hungry, I'm not going to let anything keep me down, I could have quit after that surgery and that foot injury at LSU, I want to keep playing, I love the game of basketball and I want to win," Shareef said in May.
Despite all of the struggles, the former LSU senior forward ranked among the top high school basketball players in his class. According to Sports Illustrated, various college programs laid eyes on the former four-star recruit after he entered the transfer portal in March this year. He played for over two seasons and 24 games with the Tigers.
Back in May, Shareef confirmed that he was open to playing for any program. While he was indecisive about staying in the draft, he said that was "a big part of the learning process".
"I feel like that's a big part of the learning process. I feel like this is going to determine what's going on. I got some schools in mind and I got this in mind, it's a difficult process but I have to make the best decision for me. My parents aren't telling me to do one thing or another, they're letting me make my decision and I have to bet on myself," he added.
"I'm not really sure (what I will do), I like betting on myself and am really confident in myself. I got to see how this whole process goes. Teams want to see me workout, I feel like I have been getting better every day, I have been learning a lot and I just got to make the best decision and I don't know the odds of what I am going to do."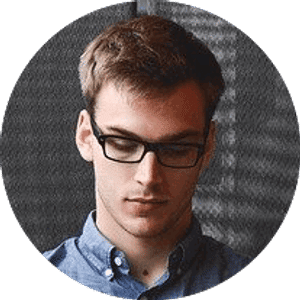 Jake Williams
Jake Williams is a sports gambling expert. He's been writing in the sports betting and DFS industry for over a decade. He specializes in MLB and NBA, along with College Basketball and College Football.