FanDuel Sportsbook 10x Your First Bet Promo: Bet $20 Get $200!
July 3, 2023

FanDuel Sportsbook is one of the most popular sportsbooks on the market today, and their promotions are a big reason why. Their latest promotional offer comes in the form of a guaranteed 10x payout on a player's first bet. Here, we provide all the details you need to know about this bonus from FanDuel Sportsbook and how you can claim it for yourself.
How the FanDuel 10x Your Bet Promo Works
With the FanDuel 10x Your Bet promotion, new FanDuel Sportsbook customers can place their first wager for up to $20. Whether that bet wins or loses, bettors will receive 10x that amount in bonus bets, with a maximum bonus amount of $200 up for grabs. That means a bettor who places their first wager for $20 will receive $200 in bonus bets, someone who bets $10 would receive $100, and so on.
One of the things that makes this bonus great is that it does not require a large initial wager to take advantage of it. Virtually every sports bettor will be comfortable betting somewhere between $10 and $20 with their first bet. And the ability to turn that accessible bet amount into a payout worth 10x that much is a huge plus for anyone looking to build up their bankroll with one of the best sportsbook promotions out there.
How to Claim Your FanDuel 10x Bet Bonus
Claiming this FanDuel Sportsbook 10x bonus promotion is very easy to do. Bettors just have to follow the below steps to sign up for a FanDuel account and take advantage of this promotion while it lasts.
How To Claim Your 10x First Bet Promo At FanDuel Sportsbook
 Click the Claim Offer Button
Click the button on this page to access our FanDuel offer page.
 Click the Join Button
Once at FanDuel, click the Join Now button to begin the registration process.
3

 Complete Your Registration
Fill out the requests for information at FanDuel to register at the site.
4

 Make a Deposit
Make your first deposit of at least $10.
5

 Place Your Bet
Place your first bet for $10 or more.
6

 Receive Your Bonus Bets
Receive 10x the amount of your first bet in bonus bets, up to $200.
Important Things to Know About This Bonus
There are a few key components to this bonus that bettors should be aware of before they take advantage of it. First is that there is no limit as to which sport a bettor can wager on to take advantage of this promotion. If a bettor wants to place their first bet on baseball, that's fine. If they want to place their first bet on the WNBA, that's fine too. There is no limitation on what sport this offer can be used on, and that is a great thing for bettors.
Also worth noting is that bettors can take advantage of this offer from any state where FanDuel Sportsbook is available. With FanDuel being available in so many states, this means that a ton of new users can utilize this offer without having to go to a neighboring state or jump through any additional hoops.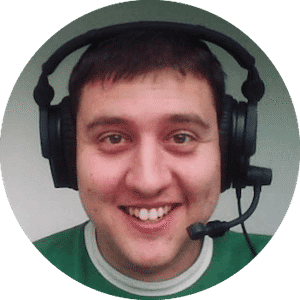 Jay Sanin
Jay Sanin is a sports writer and broadcaster from Albany, NY. He has covered sports betting and the gambling industry since 2013.