49ers to sign Deebo Samuel to three-year deal, report says
August 1, 2022
It has been reported San Francisco 49ers wide receiver Deebo Samuel is close to signing a three-year, $73.5 million contract extension with his team.
Samuel earlier requested the 49ers trade him this offseason. Instead of granting the request, the 49ers gave him a multi-year extension. Coach Kyle Shanannan said his team was composed despite the buzz surrounding Samuel's request.
"We're good. And we understand our role," Shanahan said. "I know there's a lot of noise for five months and tweets, and a lot of people are repeating what someone said and repeating and repeating and repeating.
"There's a lot of negotiations going on. There's a lot of money involved. It's a big business deal, but besides everything else, we're good."
Samuel's teammate, right tackle Mike McGlinchey, Said it was normal for negotiations between Samuel and the 49ers to go tight, considering what the player had done for San Francisco.
"But it's not a secret what Deebo means to our football team," he said. "He's one of our best players, if not the best player. He deserves everything coming his way."
Samuel was an important part of the 49ers' success last season, leading his team to win the NFC Championship game. He touched the 12-yard reception when the game was 12 minutes away from the end, making the 49ers lead 17-14.
En route to the Super Bowl and Lombardi Trophy, the 49ers lost to the Los Angeles Rams. Nevertheless, Samuel said he was satisfied with his performance and praised his teammates despite failing to beat the Rams.
"It's amazing to be a part of this team, and all the guys, nobody has a problem with nobody," he said. "It's just a big brotherhood and I love it."
Nick Bosa exercises player option
Samuel is not the only player who has issues with his contract. Defensive end Nick Bosa was also eligible for an extension by the end of last season. Bosa exercised his fifth-year option for next year to buy him more time before accepting a long-term extension deal in the next offseason when the salary cap escalates.
49ers general manager John Lynch recently released a statement regarding the situations of some of his players.
"If you look at our history, our cadence, you know most of our deals are done with one year left on the contract," he said. "Nick's got two years left and so that doesn't make it impossible, but makes it more likely that it's something that will be addressed next year."
Lynch added that he would respect the current contract and that Bosa would continue to play for the 49ers.
"But here's what I do know—As long as we're here, Nick Bosa's going to be a part of the Niners and he's going to get paid handsomely to do so," Lynch said. "So, his time's coming. And when it does, he'll get what he deserves because, man, what a special player."
Entering his fourth season in the NFL, he cemented himself as one of the best pass rushers. In 2021, He racked up 15.5 sacks, 52 tackles, 21 tackles for a loss, 32 quarterback hits, one pass defended, and four forced fumbles, earning him his second Pro Bowl selection.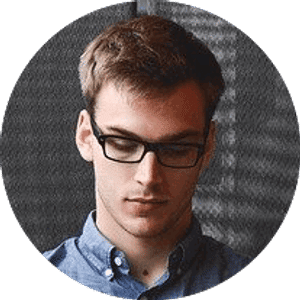 Jake Williams
Jake Williams is a sports gambling expert. He's been writing in the sports betting and DFS industry for over a decade. He specializes in MLB and NBA, along with College Basketball and College Football.