Asante Samuel criticizes New England's 'Patriot Way'
July 22, 2022
Former New England Patriots cornerback Asante Samuel has criticized his old team's "Patriot Way", saying the players were "brainwashed". He also criticized Patriots head coach Bill Belichick, who used the slogan to take advantage of the situation for himself.
Since the Patriots started dominating the NFL in the 2000s, the club's used such a slogan to elevate young players' talent. However, Samuel, one of the most important figures behind the Patriots' hegemony, opened up about his hate for the slogan.
"Some of them be brainwashed with that Patriot Way," he said on the I AM ATHLETE podcast. "I ain't going for none of that. I don't know what no Patriot Way is. All of them is company men, talking about Patriot Way."
Samuel said that The Patriot Way was not genuine. It was used by the club to lure young players to join them to then receive low payment. At the same time, Belichick made as much money as he could.
"I'm here to get money, take care of my family, the same way Belichick is here to take care of his family, get his money," Samuel said. "So when you try to hold my money back and you want all your money, I ain't got no respect for you."
Brady deserves credit, Samuel says
Samuel added that the only reason his former club attracted so many players was Tom Brady, not Belichick. Brady was an integral part of the Patriots' glorious decade. He helped convince the best talents in the country to join the Patriots.
"We can make these decisions because we've got Tom," Samuel said. "I don't matter what decisions you can make. Who's next up to bring in from free agency? Can they pass the test? Bring them in and make sure they can make it to the fourth quarter. That's all we need is somebody, because we got Tom, everything is going to work. I saw it with my own eyes. I'm not joking. This is the truth."
In addition to praising Brady, Samuel also pointed out that Belichick needed another shot to prove his worth as a top coach.
"I still give him credit, he can still be the greatest coach of all time," said Samuel. "He just got to win another Super Bowl."
Samuel was born in Ghana and raised in Florida. He showed a promising talent since high school when he attended Boyd H. Anderson High School in Lauderdale Lakes, Florida. During his school years, he played quarterback, recording 1,800 yards of throws and rushing for 500 yards.
He kicked off his NFL career after being selected in the fourth round of the 2003 NFL Draft with the 120th pick overall. On June 10, 2003, he signed a four-year, $1.68 million contract. Samuel was part of the Patriots' squad that won the NFL the 2004 and 2005.
Devin McCourty responds to Samuel's remarks
Patriots safety Devin McCourty has since responded to Samuel's comments. The Patriots hired McCourty in 2010. He said what made Belichick a great coach was his decision-making ability.
"You can't take away from all the decisions that have to be made for a team to go out and win a Super Bowl," McCourty said.
"Ultimately, putting those teams together, deciding what we were going to do, where this guy was going to play, all of those things, that was him."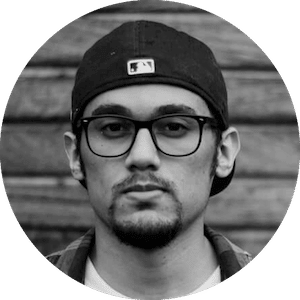 Gus Anderson
Gus Anderson is a gambling wizard. As a kid he dreamt about becoming a Tennis, Hockey and Golf professional but ended up as a gambling professional with focus on both sports & casino.