76ers' Joel Embiid thumb injury update: 'Nothing changes', says Rivers
April 25, 2022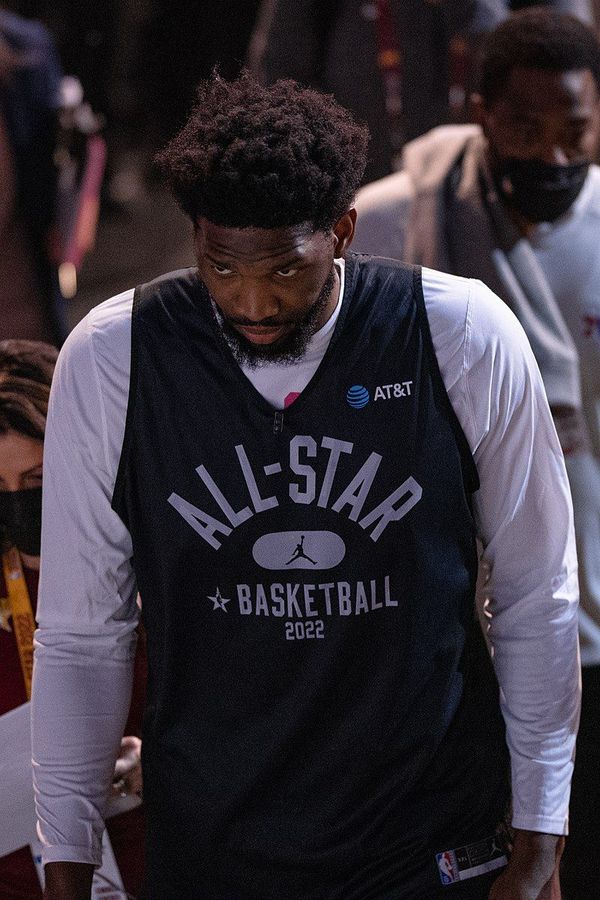 Philadelphia 76ers center Joel Embiid sprained his right thumb during the first half of Game 3 against the Toronto Raptors on Wednesday. He will have to undergo surgery after the end of Philadelphia's season, according to Adrian Wojnarowski of ESPN.
76ers head coach Doc Rivers confirmed Embiid's MRI result on Sunday, saying that the franchise would "keep moving on" in the playoffs.
"(The MRI) just confirmed what we thought. But nothing changes," Rivers said. "Treatment is the same. There literally will be no change. It's just, we knew we thought what it was and it was, so you just keep moving on."
Philadelphia's defeat in Game 4
The 76ers are leading the game series against the Raptors 3-1 regardless of the 110-102 Sunday game defeat. Philadelphia guard James Harden led the team's offense, racking up 22 points, nine assists, and five rebounds.
Harden had Philadelphia on the frontline alongside Embiid, who managed 21 points, three assists, and eight rebounds. For the latter, it was unusual to finish a game with less than 10 rebounds. The Cameroonian professional was very limited in rebounding, free throw, and passing abilities due to the injury he received in Game 3.
"I would say it was more, you know, when it comes to rebounding, at the free throw, and also passing," Embiid said after Game 4. "I don't know how to explain, but it's whatever. But the bigger story is that we lost the game, and we weren't able to close it out. And we got to do a better job."
The 28-year-old appeared to be very unsure about how he received the injury when asked during post-game on Sunday. For him, it was all about leaning on his faith and doing whatever he can do. Although at the same time, he wished the injury was in his left hand instead of his right hand, which he uses to shoot.
"It's whatever," Embiid said. "I'm Catholic. God—I always put it in his hands. So that's why when I go out there I don't focus on, you know, what can happen or what's going to happen?

"I just go out there hoping for the best and trusting, trusting (my teammates). So this series hasn't been—I mean, nobody knows, but I was really sick for the first two games. But you know, I fought through it. It's the playoffs. Nothing is going to stop me. So I've just got to keep going and hope for the best."
Philadelphia to cut down turnovers onwards
Philadelphia also struggled mostly on turnovers and steals during Game 4 against Toronto. Having made 15 turnovers and only four steals, Rivers and his men failed to stop the Raptors from loading up their plans to slow down the 76ers.
Toronto made notable success in turning up Embiid's turnovers as both franchises' game series progresses. On Sunday alone, Embiid made a whopping 11 turnovers from four in the first two-game series.
"The same thing you're seeing," Rivers said. "But we've gone over it. That's what we walked over today. It was a little frustrating last night because it's—we know what they're doing and it's what we've worked on all year. We were late on everything.
"The traps are—I mean, they're so obvious where they're coming from and we have to hurt them for doing it. We had, but now we're not, so we got to the right place."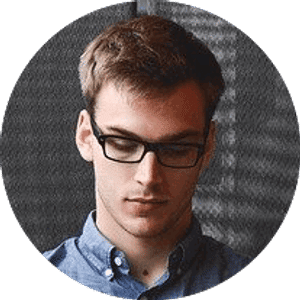 Jake Williams
Jake Williams is a sports gambling expert. He's been writing in the sports betting and DFS industry for over a decade. He specializes in MLB and NBA, along with College Basketball and College Football.