Emerging forward Xavier Booker commits to Michigan State Spartans
July 31, 2022
Emerging power forward Xavier Booker told ESPN he has decided to commit to the Michigan State Spartans for the next phase of his basketball career.
"They offered me in September of 2021," Booker explained his decision. "They have been consistent the whole time.
"After bad games or good games they had advice for me. I trust coach [Tom] Izzo and the staff. Coach [Mark] Montgomery played a big role. I also heard from coach [Doug] Wojcik a lot too."
Booker had made official visits to several schools in the Midwest, including Michigan State, Indiana, Notre Dame, and Purdue. Earlier this week, he had cut down his list of potential schools to 10 before making his final choice. He said that his family also helped him in making the decision.
"For a while, I had a feeling of where I wanted to go," Booker said. "My family and I have discussed it a lot more recently."
Booker's performance
Booker attended Cathedral High School in Indiana. Before the start of the spring AAU, his name was not even on the list of four-star prospects. However, he proved that he was one of the best players in the 2023 class.
He displayed good performance during the George Hill All-Indy grassroots program. After that, Booker participated in the Pangos All-American Camp where he also achieved MVP Honors. According to ESPN, Booker will be ranked as a top ten prospect when the list is updated later this summer.
As a forward, the young player has shown a versatile playing style. He can cover the front court extensively, with a high length and wingspan. Recently, his wingspan was measured to be 7 feet 5 inches. During his last season in high school, he recorded 12.5 points, 2.3 blocks, and 6.7 rebounds.
Due to his tall stature, Booker has long strides. His hands are also agile. This combination allows Booker to run and finish above the rim effectively, as written by ESPN.
Like most left-hand shooters, Booker preferred the right block to perform jump hooks from the middle of the floor. He has also shown good performance on the defense side. He provides rebounding and rim protection for his team.
About the Spartans
Michigan State Spartans join the NCAA Division I Men's Basketball, in the Big 10 Conference. So far, the Spartans have collected two NCAA championships and sixteen Big Ten Championships. Tom Izzo is the team's coach since 1995.
Izzo has made several big recruits during his time at the Spartans. He recruited Mateen Cleaves in 1996, and with Cleaves led the Spartans to win the 2000 national championship. In 2016, he managed to sign Miles Bridges followed by Jaren Jackson Jr. a year later.
This year, Michigan State managed to sign Jeremy Fears before Booker. Fears was named ESPN 100 guard. He ranked 42 in the 2023 class.
Fears also signed a deal with Overtime Elite at the beginning of this week. Despite that, he still maintained eligibility to play in the NCAA.
According to Detroit Free Press, Booker and Fears' decisions help to rebuild Izzo's recruiting reputation. In 2022, he planned to bring in top recruits, Emoni Bates and Canadian Enoch Boakye. However, both of them decided to de-commit from the Spartans.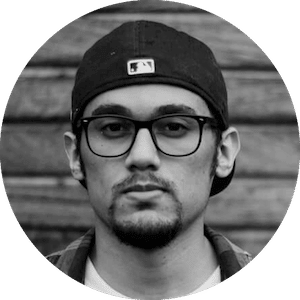 Gus Anderson
Gus Anderson is a gambling wizard. As a kid he dreamt about becoming a Tennis, Hockey and Golf professional but ended up as a gambling professional with focus on both sports & casino.