DK Sportsbook Gift Cards - Where To Buy & How To Use Them
October 23, 2023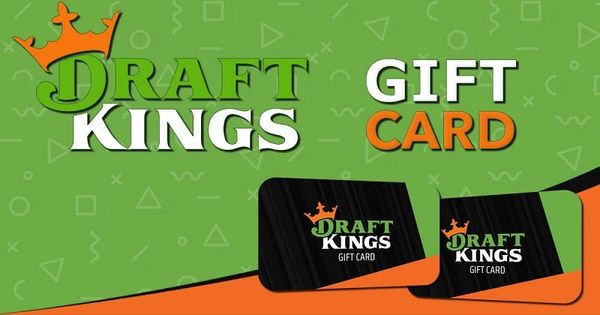 DraftKings is one of the biggest names in the world of online betting. Well known for its daily fantasy sports (DFS) contests, DraftKings offers American bettors a top-tier sportsbook and a fantastic online casino. If you sign up with DraftKings, you will have a wide range of banking options when making your first deposit. One interesting payment option widely available to customers is the DraftKings Gift Card.
Whether you're looking for the perfect gift to give a loved one or dear friend who enjoys online gambling or you're trying to limit your spending each month, DraftKings Gift Cards may be a great option for you. 
This article will provide an in-depth guide to DraftKings Gift Cards and answer all your pressing questions, including how they work, where you can purchase them, and much more!
Introduction to DraftKings Gift Cards
DraftKings Gift Cards are a convenient and straightforward way for sports bettors, online casino enthusiasts, and daily fantasy players to add to their bankroll and take advantage of all that DraftKings offers its users. You simply purchase a DraftKings Gift Card from a retail location near you and use the card information to add funds to your online betting account.
It is important to explain that each gift card can only be used once (i.e., is not reloadable) and may not be used to withdraw funds. Nevertheless, DK Gift Cards still provide great flexibility and maybe your preferred payment method for various reasons. These include buying a gift for a sports fan you know, managing your budget and preventing yourself from overspending, not wanting to provide your debit or credit card information online, or saving funds that you would like to use for an upcoming event or special contest.
In addition, DraftKings Gift Cards do not expire, meaning you will not have to rush to activate your card before you're ready, and you will also find that using a DK Gift Card is one of the quickest and easiest ways to deposit funds to your account.
Where Can I Buy a DraftKings Gift Card?
You can purchase a DraftKings Gift Card at any retail locations listed below.
Walmart
Dollar General
Speedway
Circle K
7-Eleven
CVS
Sheetz
Pilot Flying J
Albertsons
These stores are located all over the United States, and you are almost certain to have one in your city or state. DraftKings Gift Cards cannot currently be purchased online, so you will need to visit one of the retail locations listed above and buy a physical card in order to add to your bankroll using this payment option.
Furthermore, it is worth noting that DraftKings Sportsbook is currently only legal in 21 states (AZ, CO, CT, IL, IN, IA, KS, LA, MA, MD, MI, NH, NJ, NY, OH, OR, PA, TN, VA, WV, and WY), and DraftKings Casino is operating in just five states at present: Connecticut, Michigan, New Jersey, Pennsylvania, and West Virginia. 
DraftKings Daily Fantasy is now available in 44 U.S. states with the only exceptions being Connecticut, Hawaii, Idaho, Montana, Nevada, and Oregon. In addition, there are currently five states where at least one of the DraftKings platforms is legal but DK Gift Cards are not allowed. This includes Connecticut, Illinois, Iowa, Ohio, and Tennessee.
How To Redeem Your DK Gift Card
One of the best things about DraftKings Gift Cards is how easy they are to redeem! You can activate your card and start placing bets with DraftKings today by following the steps listed below.
1

 Purchase Your Gift Card
If you have not done so already, you will need to visit a retail location in your city or state that currently sells DraftKings Gift Cards. You will be able to purchase a $25 or $50 DK Gift Card.
2

 Visit DraftKings
Click here to visit DraftKings Sportsbook, or you may download the DraftKings Sportsbook & Casino mobile app to your Apple or Android device.
3

 Register for an Account
If you are new to DraftKings, click "SIGN ME UP" and begin to register for an account. You will need to choose a username and password, provide all requested personal information, and agree to the site's Terms & Conditions. You may also choose to opt in to the DraftKings welcome offer that is available to all new users by entering SQORE as the promo code.
4

 Scratch Off the Label
Flip your DraftKings Gift Card over, and scratch the label off the back in order to reveal the card information you will need to redeem it.
5

 Enter the Card Information
Click "Deposit" on the DraftKings website or mobile app, and choose "DraftKings Gift Card" as your payment method. Then, enter the information found on the back of the card into the boxes provided.
6

 Start Placing Your Bets
Your gift card funds will instantly be credited to your DraftKings account. Begin placing wagers on any of the betting opportunities offered by the platform!
Other DraftKings Payment Methods Available
If you would prefer to use another payment method besides the DraftKings Gift Card, then you will have a variety of options to choose from in order to make your deposit. Take a look at the chart below to learn more about the other deposit methods available to DraftKings customers.
| | | | |
| --- | --- | --- | --- |
| Deposit Method | DraftKings Sportsbook | DraftKings Casino | DraftKings DFS |
| Visa/Mastercard | ✅ | ✅ | ✅ |
| Online Banking | ✅ | ✅ | ❌ |
| VIP Preferred (e-check) | ✅ | ✅ | ❌ |
| Venmo | ✅ | ✅ | ✅ |
| PayPal | ✅ | ✅ | ✅ |
| Wire Transfer | ✅ | ✅ | ✅ |
| Play+ Card | ✅ | ✅ | ✅ |
| Cash (Retail/Cage) | ✅ | ✅ | ❌ |
It is important to note that the payment methods available may vary depending on your state and jurisdiction.
Where Can I Use My Gift Card for DraftKings Sportsbook?
You can use your gift card for DraftKings Sportsbook in Arizona, Colorado, Indiana, Kansas, Louisiana, Maryland, Michigan, New Hampshire, New Jersey, New York, Oregon, Pennsylvania, Virginia, West Virginia, and Wyoming. However, DK Gift Cards for DraftKings Sportsbook cannot be used in Connecticut, Illinois, Iowa, Ohio, or Tennessee.
How Do I Use My DraftKings Gift Card?
You can redeem your DraftKings Gift Card by scratching off the label on the back of the card, choosing "DraftKings Gift Card" as your preferred form of payment, and entering the card information in order to add funds to your online betting account.
Are DraftKings Gift Cards Reloadable?
No, you can only use your DraftKings Gift Card once. Instead, you will need to purchase another DK Gift Card or use a different deposit method in order to add to your bankroll.
Where Can I Use My Gift Card for DraftKings Casino?
You can use your DraftKings Gift Card for the DraftKings Online Casino in Michigan, New Jersey, Pennsylvania, and West Virginia. DK Gift Cards may not be used in Connecticut at present.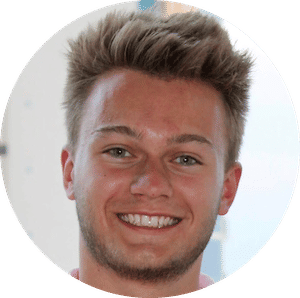 Peyton Powell
Peyton is an huge sports fan and a graduate of the University of Louisville. He has always enjoyed playing, watching, and betting on sports. Born and raised in Kentucky, a state without any professional sports teams, he had to find teams to cheer for away from home. Peyton's favorite teams include the Los Angeles Lakers, Baltimore Ravens, and Boston Red Sox.